Dublin department store Brown Thomas owned by Canadian multi-millionaire Galen Weston, is to purchase the Switzer Group.
The Switzers department store, located on Dublin's Grafton Street, is owned by the Al Fayed brothers, who also own Harrod's of London.
George McCullough, Managing Director of Brown Thomas, explains why Brown Thomas was interested in buying Switzers, and outlines plans for the department store.
Brown Thomas has a lot of items which are special and exclusive to Brown Thomas... and Switzers has got a lot of other goods which are not here at all in Brown Thomas.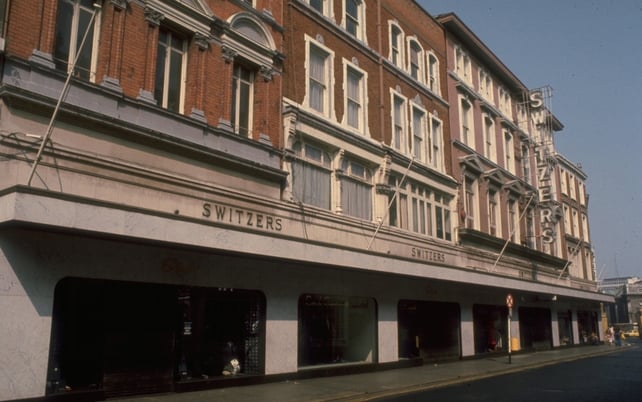 Switzers, Grafton Street, Dublin
The purchase price is thought to be less than £10 million. Brown Thomas will also take on Switzers debts of more than £20 million. Brown Thomas also operates the fashion chain A-Wear.
An RTÉ News report broadcast on 23 November 1990. The reporter is Michael Ronayne.