Dublin Corporation plans to build a modern office block at the corner of Wood Quay.
A new modern office block is to be constructed for Dublin Corporation Plans in one of the oldest parts of the city.
Film shot by RTÉ News shows Christ Church Cathedral, Winetavern Street, O'Donovan Ross Bridge, and Wood Quay. The proposed site for the development is at the bottom of the hill running down from Christ Church Cathedral to the river Liffey.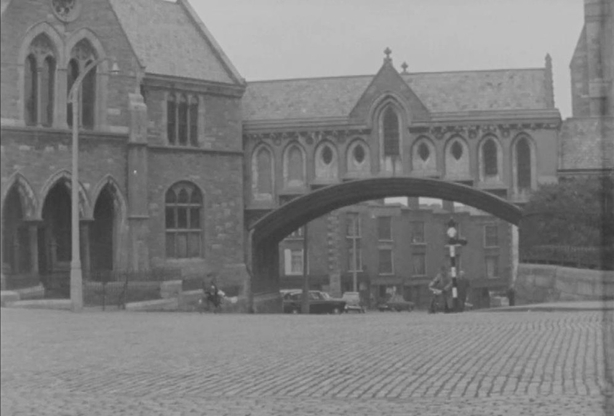 An RTÉ News report broadcast on 14 November 1962. The footage shown here is mute.