A visit to a weaving mill in Old Kilmainham on the edge of Dublin's Liberties.
St John's Mill has been producing hand woven cloth since pre-Cromwellian times.
The Liberties in Dublin was once the nerve centre of Irish craftwork. Its decline goes back to the economic and historical disasters of the 1820s along with the social conditions of cholera and starvation which lead to emigration. In the early part of the 20th century, the introduction of synthetic and artificial fibres presented further challenges to these craft industries. In the last ten years, over 3,000 jobs have been lost in the traditional textile trade.
But now, a brave new attempt is being made to revive a dying craft.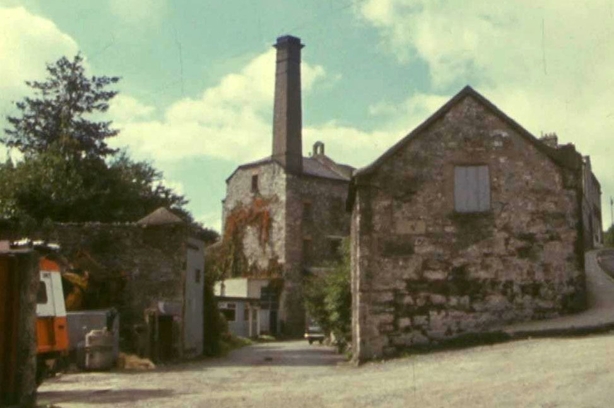 Dubliner and weaver Noreen Kennedy has resurrected this Kilmainham mill from the industrial graveyard. Most of the weavers at the Kilmainham mill come from Donegal. Dubliner Tony Harris has been weaving with Noreen Kennedy since she opened at the Weaver Shed in Duke Lane 15 years ago.
Noreen describes the work of the weavers, similar to how it was done two hundred years ago. Noreen wants to preserve the traditional approach to weaving particularly when Ireland has an abundance of the raw material of wool. Producing a quality, specialised handwoven item means that Noreen can demand a corresponding price for the end product which helps to keep the business viable. The more yards of fabric they produce, the more economical it becomes.
The Kilmainham mill also carries out the old tradition of cloth finishing for others working in the weaving industry. This involves the washing, shrinking, pressing and raising of cloth.
The mill now has an international market with customers in America, Germany and Austria.
This episode of 'Cope' was broadcast on 18 October 1974. The reporter is Áine O'Connor.