Fans commemorate the death of Elvis Presley at an event held at Leopardstown Racecourse in Dublin.
The Irish Elvis Presley Fan Club hosts a 12 hour charity spectacular to commemorate the 15th anniversary of the star's death. The event takes place at Leopardstown Racecourse in Dublin with all proceeds going to the Ataxia Foundation Ireland.
Up to 1,000 Elvis fans of all ages attend the event. Seventeen year old Joanne Behan from Crumlin loves everything about Elvis and even wears her hair slicked-back in a pompadour style.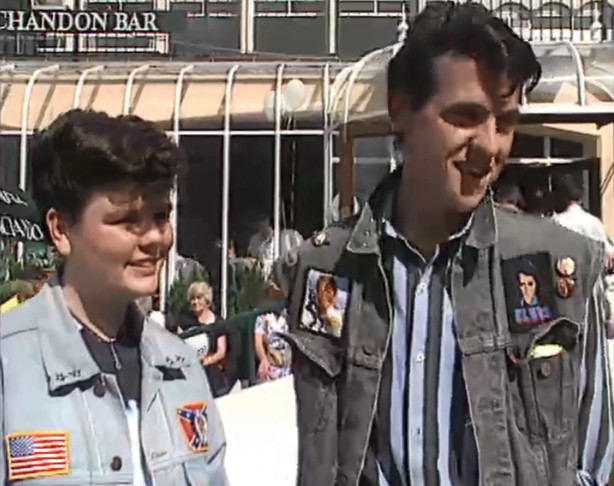 Richard Fitzell from Tallaght listens to Elvis every day and watches him on television as much as possible.
The family get sick of him playing.
Also attending the event are Emma Keogh from Crumlin and her boyfriend Richard Redmond. Elvis has something that other musicians do not have,
It's just the music goes with the beat of your heart, it's the same, you have to tap your foot to it.
An RTÉ News report broadcast on 16 August 1992. The reporter is Walt Kilroy.