A special day at Leopardstown to mark one hundred years of horse racing with Tracy Piggott a popular winner.
A centenary of racing at Leopardstown celebrated with one of the biggest crowds ever at the track.
The race that drew the most attention was the Peter Mark Ladies Race with Tracy Piggott, daughter of Lester, winning the race.
Tracy Piggott makes a successful debut.
For Tracy, this was her first time out as a professional jockey. She thanked the Irish public for their support over her father's imprisonment for tax fraud and her mother Susan's riding accident.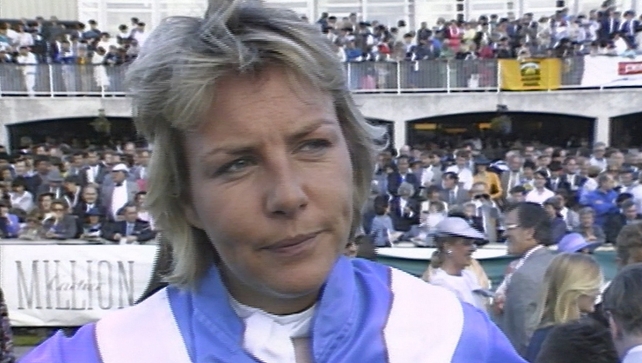 Tracy Piggott at Leopardstown (1988)
An RTÉ News report broadcast on 28 August 1988. The reporter is Una O'Hagan.