Vehicles and shops damaged, and teenagers injured in crush as Gardaí struggle to control excited Beatles fans.
On 7 November 1963 The Beatles arrived in Ireland to perform two back to back shows, their only two concerts in Ireland.
The four-piece played two sell-out shows at The Adelphi on Middle Abbey Street in Dublin.
Dublin had never seen such mass hysteria as teenagers gathered outside the venue hoping to catch of glimpse of John, Paul, George and Ringo.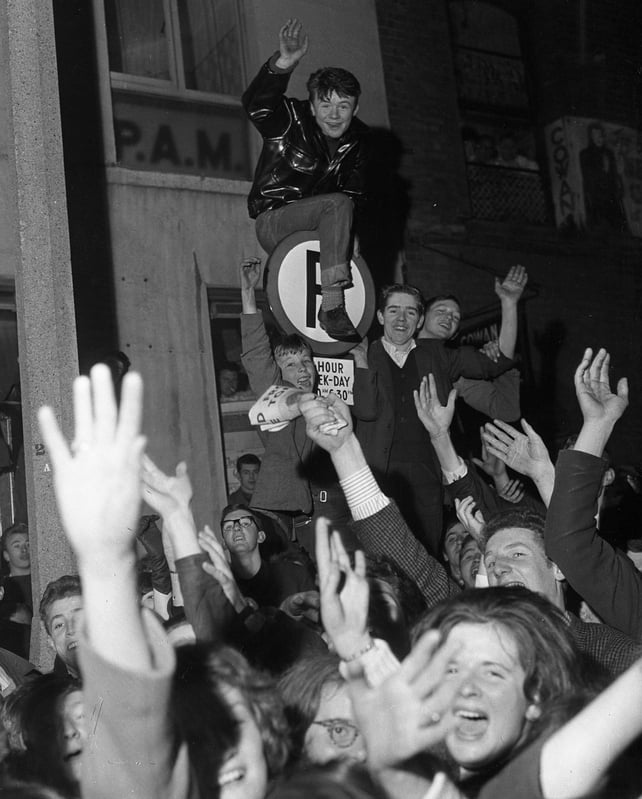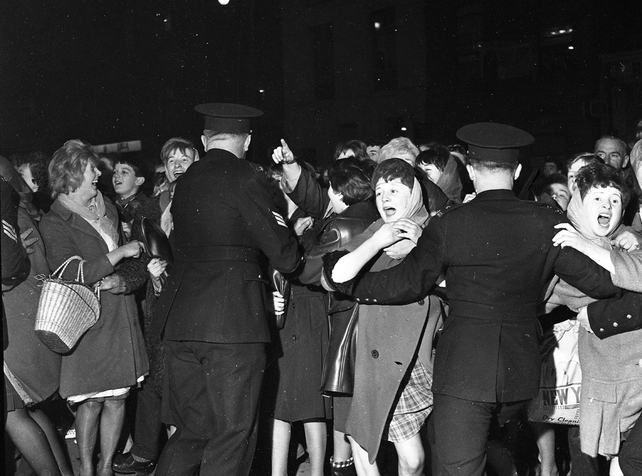 Beatles Fans in Dublin (1963). Getty Images
As the two shows were back to back on the same day, this caused chaos for the organisers as fans streamed out onto Middle Abbey Street from the first show to be met by thousands of more fans waiting to enter the venue for the second show. Gardaí struggled to control the crowd and Dublin Fire Brigade were called in to assist.
An RTÉ News report broadcast on 8 November 1963. The footage shown here is mute.
Earlier that day, The Beatles arrived at Dublin Airport where they were interviewed for RTÉ by Frank Hall. Later, they posed for photos at the Gresham Hotel ahead of their performances.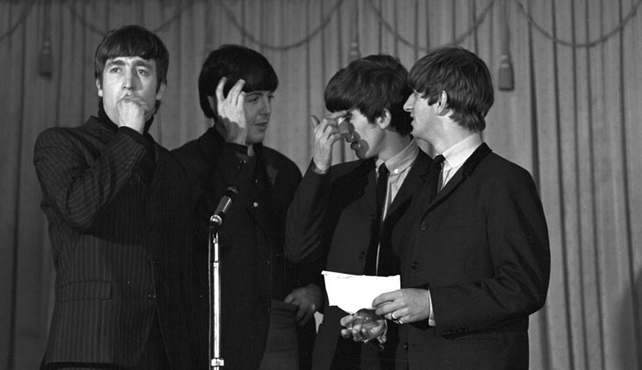 The Beatles at the Gresham Hotel, Dublin (1963) Photo by Roy Bedell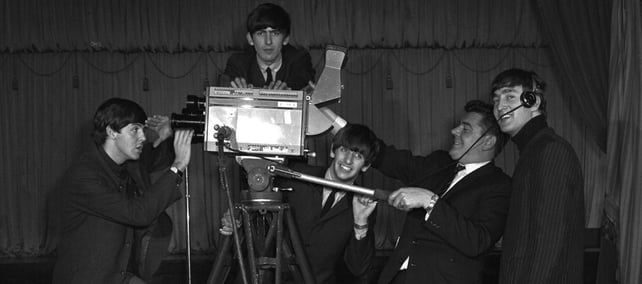 The Beatles with cameraman Bill Robinson at the Gresham Hotel, Dublin (1963) Photo by Roy Bedell