Irish Army military training exercise at Oranmore in County Galway.
Over a thousand people turned out to watch troops of the Western Command backed up by artillery, armoured vehicles, and air support put on a spectacular hour long display.
The exhibition was designed to let the public see the modern army in action at close range.
The exhibition also included demonstrations of the Gustav sub machine gun, the FN rifle and the FN machine gun. Marksmen from the Irish speaking battalion An Chéad Chathlán demonstrated their skills.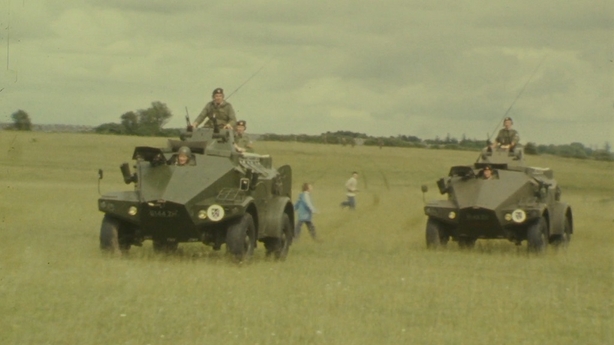 The Air Corp helicopter gave a display of its flying capabilities and was used to move one of the field pieces into and out of the battle zone.
An RTÉ News report broadcast on 28 June 1977. The reporter is Dermot Mullane.