The annual blessing of the Aer Lingus fleet takes place at Dublin Airport.
Planes of the national airline Aer Lingus are blessed during a ceremony at Dublin Airport.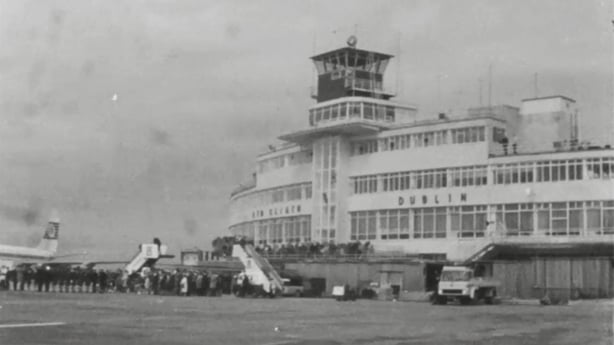 The blessing is performed by the Very Reverend Daniel Barrett, Parish Priest Swords who is assisted by Reverend John Fenelon, Airport Chaplain.
A guard of honour of flight and ground crews line the tarmac at Dublin Airport.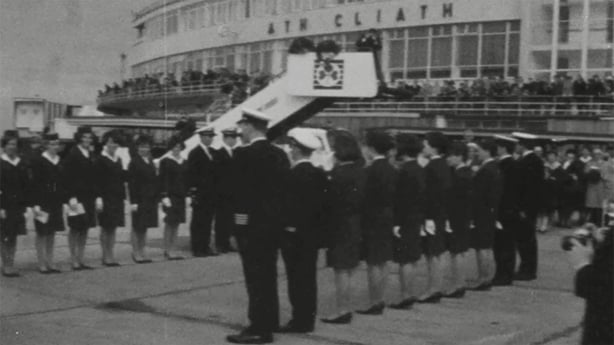 The choir of the Church of Our Lady Queen of Heaven in Dublin Airport sing and a litany of the Irish saints is recited.
An RTÉ News report broadcast on 28 May 1967. The footage shown here is mute.