Aer Lingus hopes to win more customers with the airline's first corporate identity change in twenty years.
The new identity comes as part of an overall investment in the airline which Aer Lingus bosses believe is necessary to maintain its standard of service.
The new design was developed by UK based Luxon Carra, who specialise in aircraft livery design. The entire change of identity is costing £8 million.
The new tilted shamrock logo was unveiled on one of the new transatlantic fleet of Airbus A330's. Riverdance were also on hand at Dublin airport to add some showbiz glitz to the occasion.
The new shamrock was unveiled described as fluid with natural lines rather than the old symmetrical symbol.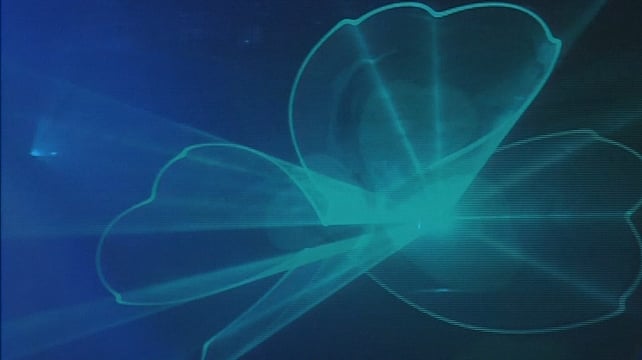 New Aer Lingus Shamrock Logo Unveiled in Neon (1996)
As well as appearing on aircraft, the new identity will now have to go on thousands of airline items from toothpicks to baggage labels.
The government has injected £170 million into Aer Lingus with the recent restructuring of the group involving 1,500 redundancies.
Speaking at the launch of the new corporate identity, Minister for Transport Michael Lowry said that Aer Lingus is now well equipped to secure a profitable future for itself and the rebrand reflects a new beginning for the airline.
Bernie Cahill, Chairman of Aer Lingus commends the efforts of Aer Lingus staff and says that today's launch is the story of the people of Aer Lingus.
Gary McGann Aer Lingus Group Chief Executive defends the expenditure of £8 million on the rebrand saying that it is a small amount for a business the size of Aer Lingus.
An RTÉ News report broadcast on 14 February 1996. The reporter is Joe O'Brien.