A viewer's letter to 'Mailbag' in 1987 is critical of a change to the new RTÉ symbol and prompts a discussion on the history and design of the logo.
David Holden, Director of Public Affairs at RTÉ, talks to 'Mailbag' presenter Arthur Murphy and explains that in the 25 years of Irish television there have been nine versions of the symbol.
Designing a symbol for use on television is a very different story from designing something for use purely on print.
'Mailbag' presented by Arthur Murphy was a forum for viewers' comments on the programmes on RTÉ television. The letters were read by presenters Pat Nolan and Margaret Fegan.
The extract here is from 'Mailbag' shows some of the symbols that RTÉ television used since it began broadcasting in 1961.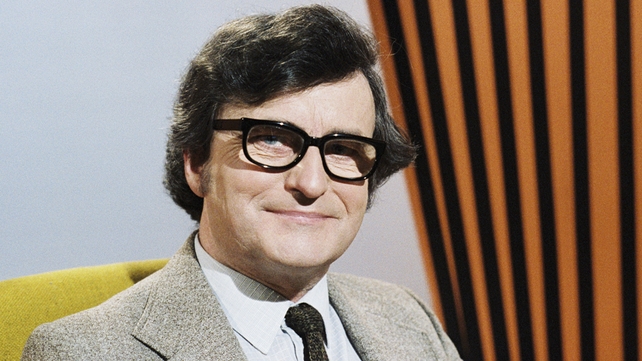 Arthur Murphy
This episode of Mailbag was broadcast on 19 March 1987. The presenter is Arthur Murphy.