Travelling to New York on the first Aer Lingus Boeing 747 jumbo jet transatlantic flight.
Cathal O'Shannon boarded the jet on its first transatlantic flight from Dublin to New York to check out conditions and investigate the wisdom of investing in such state-of-the-art monster planes.
It's so damn big that walking down its corridors is almost like a stroll down Grafton Street.
Aer Lingus had just acquired two Boeing 747s, at a cost of $65 million. O'Shannon talks to air hostess Patricia Joyce, assistant general manager Arthur Walls and pilot Captain Pete Little.
This episode of Newsbeat was broadcast on 15 April 1971. The reporter is Cathal O'Shannon.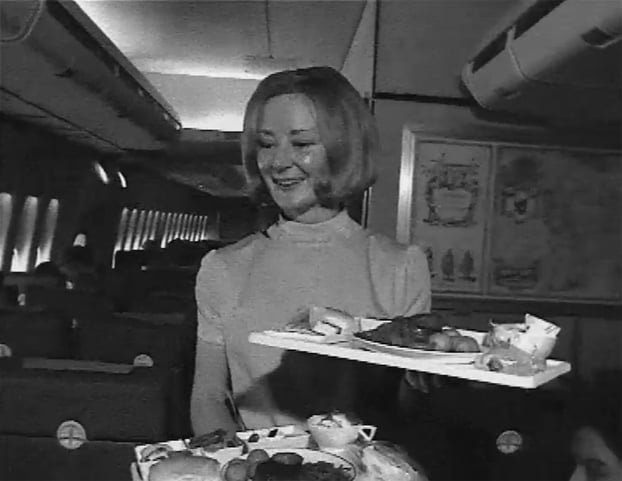 'Newsbeat' was a half-hour feature programme presented by Frank Hall and ran for 7 years from September 1964 to June 1971. 'Newsbeat' went out from Monday to Friday on RTÉ television and reported on current affairs and issues of local interest from around Ireland. The final programme was broadcast on 11 June 1971.