The Dublin Arts Festival takes place in one of the oldest parts of the city, The Liberties.
The ringing of the bells at Christ Church Cathedral heralded the opening of the third Dublin Arts Festival.
One of the objects of the festival being held there is to encourage people to come and take a look at the old city.
A colourful parade through the streets put on by Dublin university students marked the start of the festival.
Most of the festival events will take place within a stones throw of the 11th century wall which marks the boundary of the old city. Saint Audoen's arch is the only surviving gateway to the old city.
The Dublin Arts Festival runs for a week with lectures, recitals, poetry readings, theatrical and musical performances. At the assembly hall in St Patrick's Cathedral School, there is an exhibition of paintings of old Dublin. Also on display is a banner of the Weavers Guild.
The poets, the dramatists and musicians taking part in the festival are mainly Dubliners. There is also an international flavour with flamenco music from French man of Spanish parentage Pedro Soler at the Synod Hall in Christ Church. Pedro Soler is rated as one of the greatest flamenco guitarists in the world.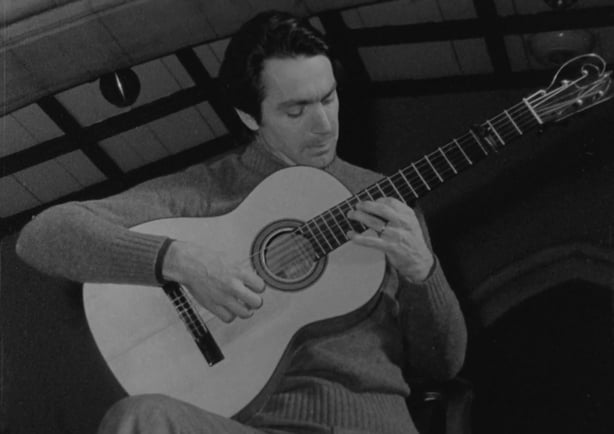 An RTÉ News report broadcast on 1 March 1972. The reporter is David Timlin.