Protests at Dublin pubs over increases in the price of a pint despite government calls to return to normal prices.
Some publicans have put up the price of their beer to cover what they describe as increasing overheads. However many customers are unhappy and are protesting to encourage others to boycott the pubs.
In the Liberties area, pubs are being picketed each night in places like Thomas Street, Meath Street, Francis Street and Patrick Street.
The boycott committee is considering putting pickets on pubs at 10.30 on Saturday morning if the price increases have not been withdrawn by then.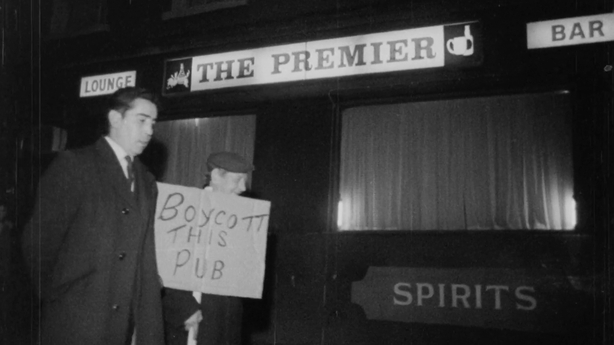 Prices have not been returned to what they were despite the Minister for Industry and Commerce Mr Patrick Lalor urging people to boycott the pubs until normal prices are restored.
Patrick Lalor had requested the audited accounts of 30 pubs but these were refused on the grounds that they would not provide a true picture of the need for a price increase. Some pubs went ahead and increased the price of pints and half pints by a penny. The minister then threatened to introduce an order fixing maximum prices.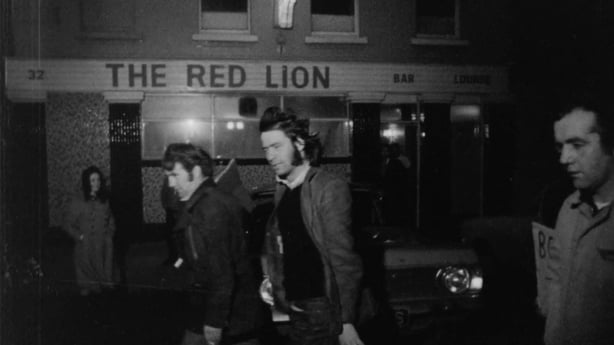 Some publicans in the Liberties area of Dublin admit that custom has been badly affected by people choosing not to pass the pickets. The pub owners claim that the price increases are necessary because of rising overheads.
RTÉ News visited The Liberties and spoke to some of those taking part in the boycott. One protester said he was picketing because,
They've increased the price of beer without permission from the government.
Another protester says that their actions are having a real effect because nobody is going in to the pubs.
An RTÉ News report broadcast on 15 December 1971. The reporters and Tom McCaughran and Paddy Smith.