Events in Dublin celebrate the centenary of the birth of James Joyce. Could the city do more to honour the writer?
James Joyce was born on 2 February 1882 at 41 Brighton Square West, Rathgar in Dublin.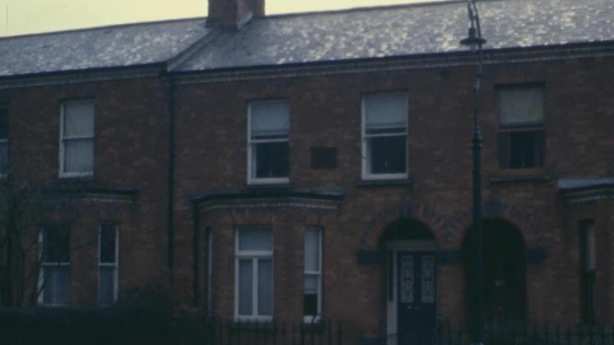 As a young man, Joyce left Ireland with Nora Barnacle who later became his wife. The couple lived in Trieste, Paris and Zurich. Apart from a brief visit home, James Joyce never returned to Ireland again.
Despite his self imposed exile, Joyce always set his books in his native city.
'Ulysses', 'A Portrait of the Artist as a Young Man', 'Dubliners' and 'Finnegans Wake' all drew on his early life in Dublin. 'Ulysses' was first published on Joyce's 40th birthday in 1922.
Marking 100 years since his birth, a series of events has been arranged. Lectures, workshops and an exhibition at the National Library of Ireland all form part of the commemorations. The exhibition 'These Young Men' features James Joyce and his friends, who as students at University College Dublin (UCD) used the facilities at the National Library.
Some Dublin councillors are calling for a permanent memorial to James Joyce. Dublin Corporation's Cultural Committee has called for a street to be named after Joyce's best known character 'Leopold Bloom'. They would also like to a see at statue of the author possibly in St Stephen's Green. In addition, there is talk of scholarship in James Joyce's name to help struggling young writers.
Today when Joyce is claimed as one of the masters of 20th century prose, his native city still chooses almost to ignore him.
Of the 19 houses that James Joyce lived in, only two or three are marked with plaques.
James Joyce once said that if all other evidence of Dublin disappeared, he hoped that people would be able to reconstruct images of the city from his writings. Paradoxically, such a reconstruction would show little or no evidence of its author.
James Joyce died in 1941 and was buried in Switzerland.
An RTÉ News report broadcast on 2 February 1982. The reporter is Kieron Wood.