This week's surprise host on 'Saturday Live' is Eamon Dunphy with guest Gavin Friday.
'Saturday Live' was a weekly chat show with a different guest presenter each week. Eamon Dunphy, a former professional footballer now journalist and broadcaster, presents this programme and introduces his first guest, Gavin Friday, formerly of Dublin band 'The Virgin Prunes'.
Gavin Friday performs 'Each Man Kills The Thing He Loves' a musical adaptation of an Oscar Wilde poem.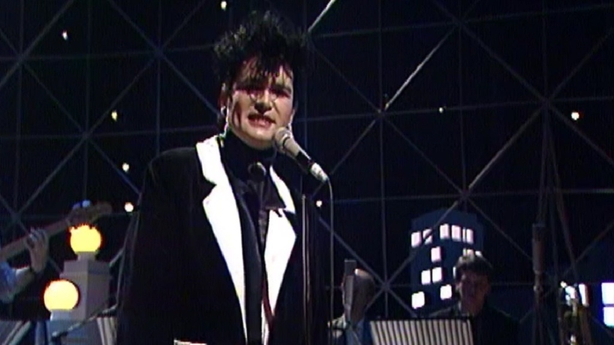 Following the performance, Gavin Friday chats to Eamon Dunphy about the punk ethos of The Virgin Prunes.
Punk was an honest expression for a lot of kids.
Other guests on this edition hosted by Eamon Dunphy included Colm Tóibín, John Giles, and Anthony Cronin.
This episode of 'Saturday Live' was broadcast on 31 January 1987. The presenter is Eamon Dunphy.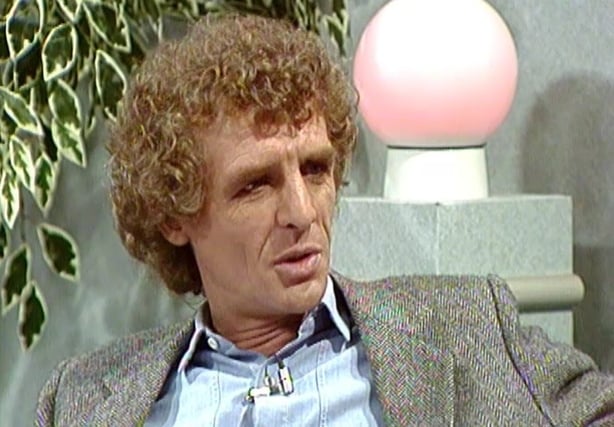 The lineup of surprise 'Saturday Live' presenters included writers, politicians, entertainers and sports personalities. Guest hosts included Alan Dukes, Rhonda Paisley, Tiede Herrema, Tracy Pigott, Fr Michael Cleary, Brendan Shine, Niall Tóibín, Bishop Eamon Casey, Pat Ingoldsby, Ulick O'Connor, Henry Kelly, Lord Henry Mountcharles, Shay Healy, Mick Lally, Mícheál Ó Muircheartaigh and Pat Kenny.
'Saturday Live' producer Paul Cusack said in the RTÉ Guide
The guest chat show hosts will select their own guests. They will talk to the people who interest them, select the music or performers who fill the three or four music spots each night, in some cases, they may even opt to sing themselves.
The show had its own resident musicians, the versatile nine piece Saturday Live Orchestra led by composer Bill Whelan.