Joe Dolan and The Drifters live at The Dome in Tralee.
In 1985, Joe Dolan performed a live concert at the Dome in Tralee during the Rose of Tralee Festival. Producer Noel D Green arranged for the one and a half hour performance to be recorded live.
In this extract from the show, Joe Dolan and The Drifters perform the song 'Little Boy, Big Man'.
An hour long special of the show titled 'Joe Dolan Live' was broadcast on 30 August 1986.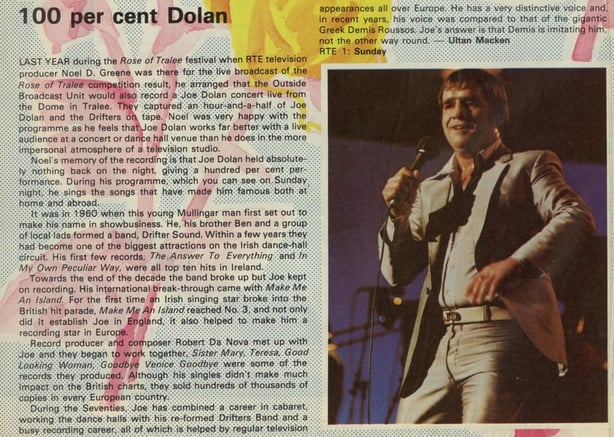 RTÉ Guide, 28 August 1986