The Kerry town of Tralee has seen many changes and is looking at future development.
From its agricultural past, Tralee has adopted new industry which has brought a different pace of life and a modernity to the town.
Gone are the old workshops of the old craftsmen, replaced by modern factories.
With industrialisation has come the need for modern dwellings and the replacement of slums with modern city and suburban housing for the growing labour force.
A member of the Tralee Urban Council outlines the initiatives of the local authority in providing housing for workers and land for industry.
The local authority here has lifted the town out of the rather wretched position it was in at the turn of the century.
The town is also well catered for in terms of education with many pupils travelling from outside the town to avail of the schools.
'Discovery: In Tralee' was broadcast on 13 October 1966. The narrator is Eamon Keane.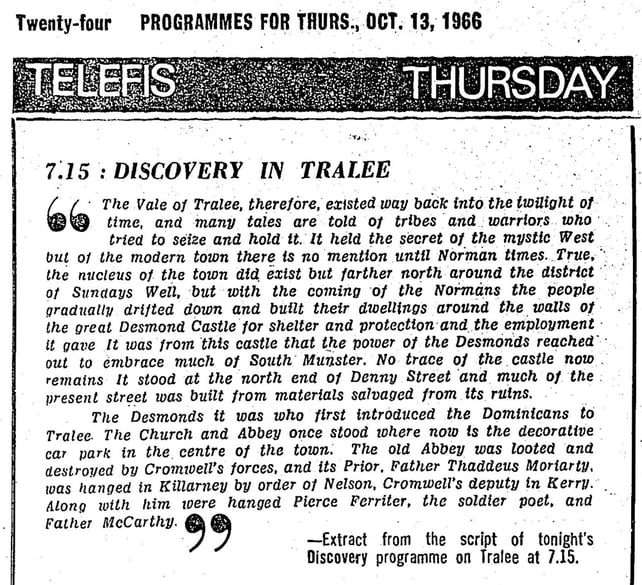 RTÉ Guide listing for 'Discovery In Tralee'.