Thirty-four Roses aged between 19 and 25 gather for the launch of the 37th International Rose of Tralee Festival.
Many of the contestants brought lucky charms with them to Tralee but the South Wales Rose went a step further and was accompanied by her personal designer David Emmanuel, better known as the designer of Princess Diana's wedding dress.
Nyomi Horgan became Rose of Tralee in 1995 representing Perth and was the first ever Rose of Tralee from Australia.
This year due to illness the regular host Gay Bryne will not be taking part in the Festival. Instead 'Live at Three' co-host Derek Davis will be stepping into his shoes. When asked what he will bring to the occasion Davis quips:
Probably a fast car for a quick exit.
Joking aside, he says his approach to the event will have some essential ingredients. He will bring the best out of the Roses by reassuring and making friends with them.
The report ends with the New Orleans Rose wishing Gay Byrne a speedy recovery with a jazz version of the song 'Autumn Leaves'.
An RTÉ News report broadcast on 23 August 1995. The reporter is Mary Wilson.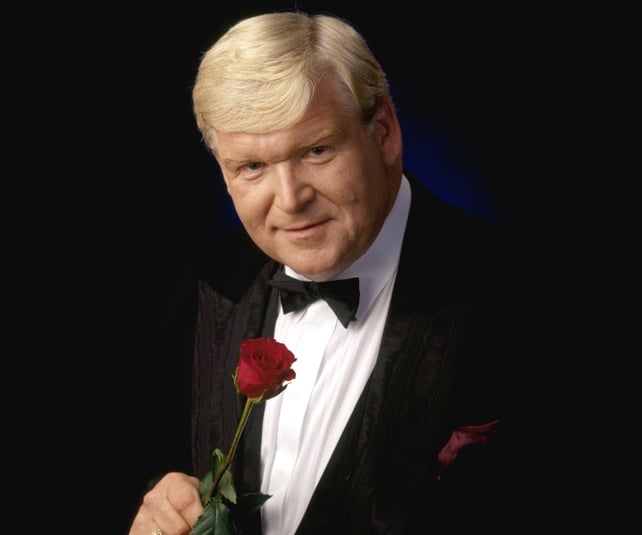 Derek Davis 1996