Irish designer Peter O'Brien was involved in the selection of the French Rose for the Rose of Tralee Festival when he worked at the House of Rochas in Paris during the 1990s.
In this interview, he tells Barbara McMahon about picking only those who look good in his clothes, as the Rose would be dressed in one of his Rochas creations for the competition.
This 'Head to Toe' piece report a look at some of those French Rose of Tralee outfits and is from a special Parisian edition of the show broadcast on 5 November 1996.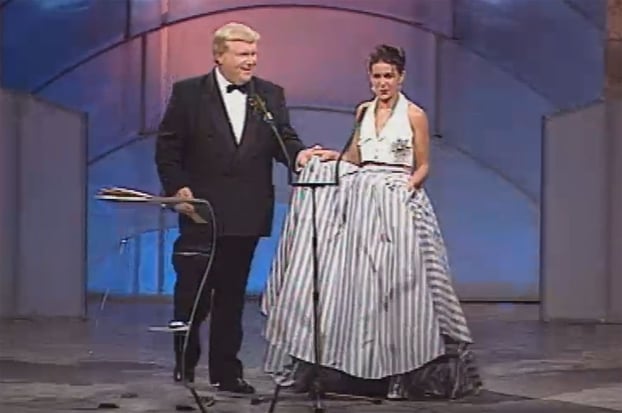 The French Rose with Rose of Tralee host Derek Davis