A Limerick college with a reputation for excellence wants to show the public that art and design can contribute to society.
Head of the Limerick School of Art and Design Richard Ruth speaks about the role of the college in art education.
I think we have a role to play in educating the public in terms of what is acceptable.
Richard Ruth says the Limerick School of Art and Design has an outstanding reputation at home and abroad and he is proud of the fact that Limerick benefits from this reputation.
With over three hundred registered students at the college, the Limerick School of Art and Design is now the second largest institution of its kind in the country. The college authorities claim to have built a strong reputation which is recognised in the fact that over ninety per cent of its graduates are in employment.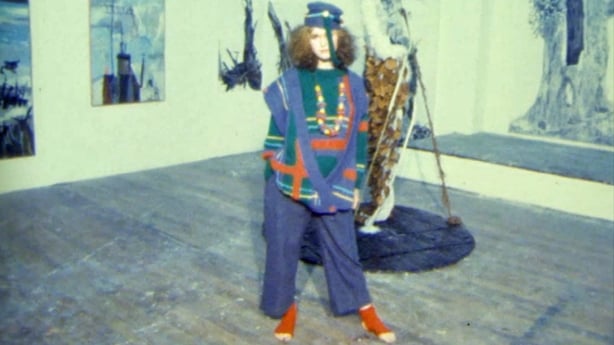 Limerick School of Art and Design (1984)
Demand for places in the college is so high that only one in five applications is accepted as a result of lack of resources and cramped conditions.
The highlight of the academic year is the end of year graduate diploma show as where the public get the opportunity to see the art and designs of the students.
An RTÉ News report broadcast on 11 June 1984. The reporter is Michael Walsh.