Brenda Hyland the 1983 Rose representing Waterford, tells the RTÉ Guide about her year as the Rose of Tralee and how it has affected her family and friends.
Diane Hannagen Cowpar went on to become the Rose of Tralee in 1984, representing Limerick.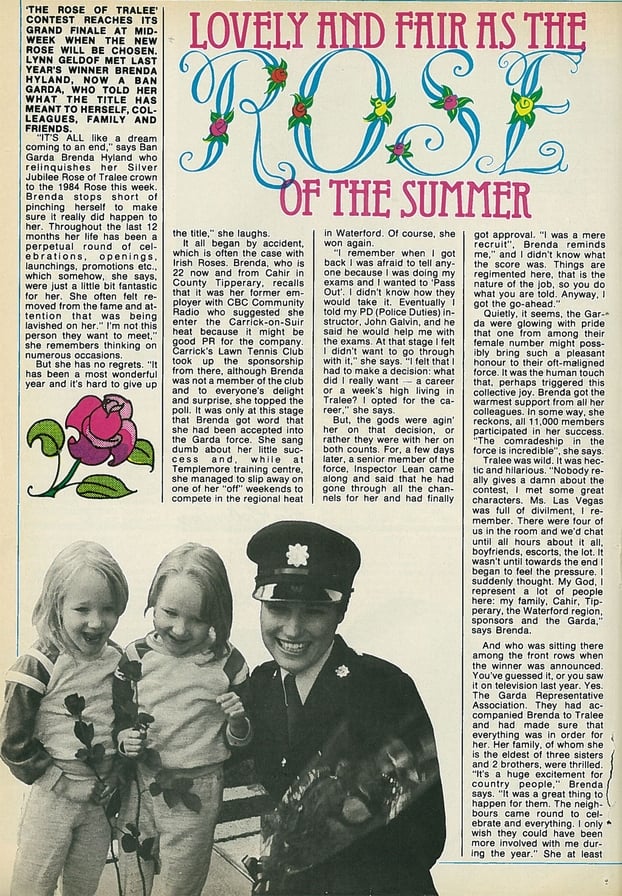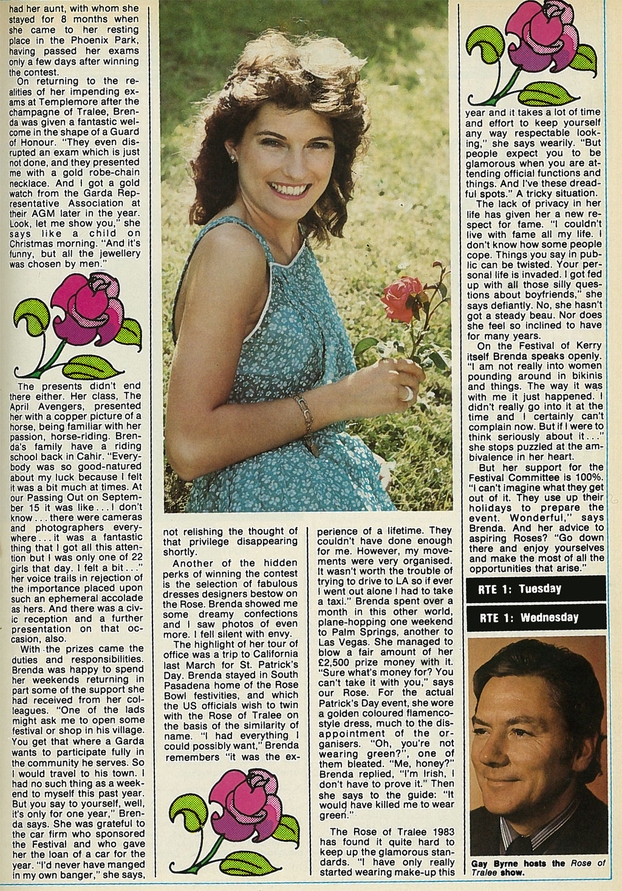 The RTÉ Guide, 24 August 1984, pp.24-25.