Belfast has a new centre dedicated to sports and entertainment at the the Odyssey Complex.
The Odyssey Complex hopes to revitalise Belfast docklands and attract new visitors to the city.
The £92 million pound Odyssey Complex is revitalising the Belfast's dockland area.
Over seven thousand ice hockey fans were at the arena to see the Belfast Giants take on the Ayr Scottish Eagles in the British Super League. Despite a defeat for the Belfast Giants supporters enjoyed the occasion and remain optimistic.
Managing Director of the Belfast Giants Bob Zellar believes that the venue will offer activities for families in a non-sectarian environment.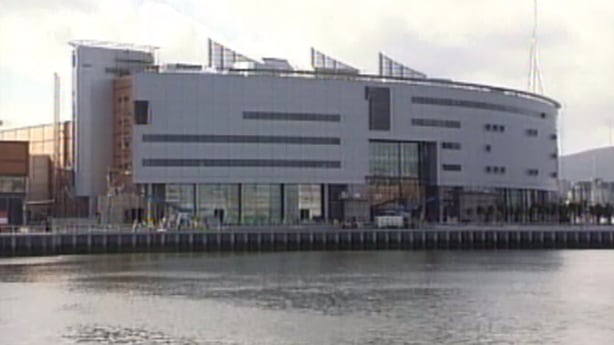 Belfast Odyssey Complex Opens (2000)
As well as being home to the Belfast Giants, the Odyssey arena will also host pop concerts and conferences.
An RTÉ News report broadcast on 3 December 2000. The reporter is Michael Fisher.