Celibacy in the Catholic Church is the subject of debate on this episode of the discussion programme 'Davis'.
The Catholic Church has many scandals over the years and today is no different. Derek Davis asks how many parents today would entrust the care of their children into a member of the church?
We're talking about the single most important and powerful institution in the State, the Roman Catholic Church.
Dr Brendan Comiskey, the Bishop of Ferns has recently been summonsed to Rome because he suggested a discussion about celibacy in the church. Other Irish bishops have also been warned off discussing such issues.
The spokesman for the Irish bishops, Dr Thomas Flynn Bishop of Achonry, speaks about why Rome has decided to intervene in the affairs of the Irish church. He explains that the church in Ireland is part of a universal church with a degree of autonomy giving what he describes as "unity" in church teachings.
Each bishop is responsible in his own dioceses directly under the Pope.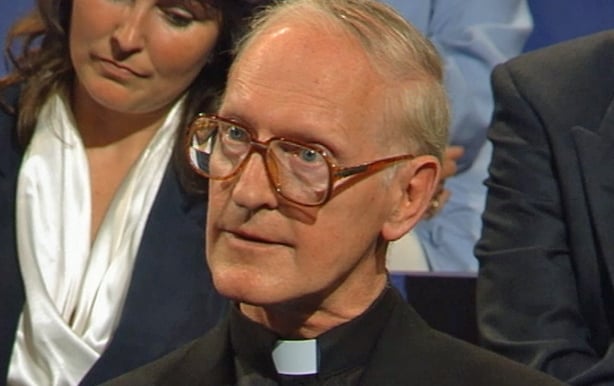 Dr Thomas Flynn Bishop of Achonry, 1995
Bishop Flynn is surprised by the Vatican's intervention but also surprised that the issue of celibacy is being raised as an issue at this time despite the fact that the whole country is talking about it and the number of vocations is falling.
He points to a decision made in Rome in 1990 affirming the value of celibacy in the priesthood. He also refutes any decline in vocations claiming that there are currently 6,800 priests in Ireland, double the number in 1912.
Perhaps we are over-priested. Maybe that is one of our problems or maybe the manner in which our priests are distributed could be better.
Derek Davis points to a study in America that reveals that one vocation in three is gay and that celibacy in this context points to sexual orientation. However, Bishop Flynn responds by saying there is no shortage of priests in the United States.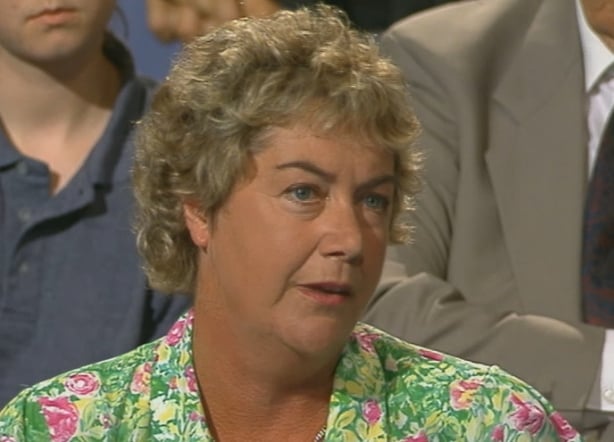 Der
Journalist Nuala O'Faolain recently wrote an article in The Irish Times newspaper about the role of the laity within the Catholic church. She argues that while Ireland is a very "faithful" society, very few people take an intellectual interest in religion or beliefs. She describes the church as "an authoritarian hierarchy" which has survived scandal after scandal because priests and bishops have not rocked the boat. Nuala O'Faolain says the debate is around hypocrisy in that the institution of the Catholic Church has covered up these scandals. She believes that the laity are the future of the church in Ireland.
They must bypass an inadequate clerisy and take responsibility themselves for their religion.
This episode of 'Davis' was broadcast on 19 July 1995. The presenter is Derek Davis.
'Davis' was a late night discussion programme on serious issues affecting Irish society. The format involved a panel of people with differing views on particular subjects. The first episode was broadcast on 14 September 1994.