Belgian fans enjoy U2 launch the European leg of their 'Vertigo' tour at the King Baudouin Stadium in Brussels.
Irish rock band U2 launch the European leg of their Vertigo world tour in front of sixty thousand fans.
With the Brussels concert selling out in three hours, Belgium was gripped all week with ticket fever.
It is estimated that the Vertigo tour to promote the record 'How To Build An Atomic Bomb' will gross around three hundred million dollars. However, the scale of the stage production is an expensive business.
The band rollicked across their back catalogue as well as their new album.
The tour will travel throughout Europe on thirty two dates over the next two months with three nights at Croke Park in Dublin at the end of June.
U2 bass player Adam Clayton anticipates that the three nights in Dublin will be amazing.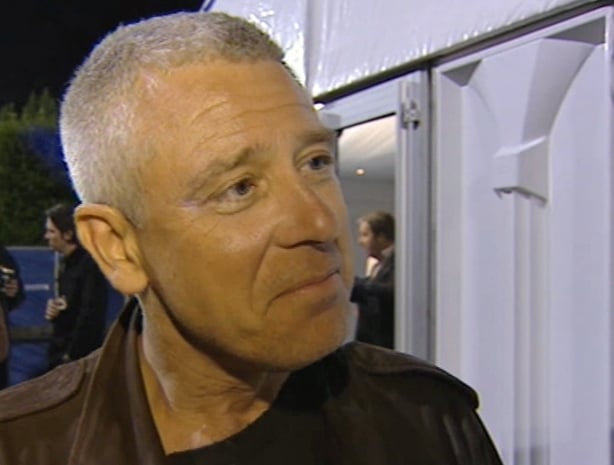 U2 Bass Player Adam Clayton in Brussels (2005)
U2 manager Paul McGuinness says that while touring the band has to consider the sensitivities of their audience in different regions.
Things that Americans understand might not be understood in Europe.
An RTÉ News report broadcast on 11 June 2005. The reporter is Tony Connelly.