The Irish Architectural Archive preserves information and images of many of Dublin's buildings that are now gone.
Over the years Dublin city's skyline has seen sometimes rapid and often not pleasant alterations. As new buildings shoot up, some of the old ones come down.
The Irish Architectural Archive on Merrion Square in Dublin keeps a pictorial record of the country's vanishing architectural heritage.
Artist Gerald Davis and broadcaster Mike Murphy take a sentimental journey through the streets of Dublin. Their journey begins at the site of the former Theatre Royal where they reminisce about performances they had seen before its closure.
I can actually remember the balcony shaking when Bill Haley started off playing 'Rock Around The Clock'.
Gerald Davis question the economic and social rationale behind the demolition of the Theatre Royal.
While many buildings of architectural significance are gone from the city streets, images of these buildings are stored at the Irish Architectural Archive on Merrion Square in Dublin.
A charitable company established in 1976 with the aim of collecting and maintaining a visual record of our architectural past.
The archive contains over forty thousand items including blueprints, drawings, photographs, paintings, and models of well known Irish buildings. The archive is accessible to professionals and students for research purposes. The public can also use the archive to remember how the streets throughout Ireland have changed over the years.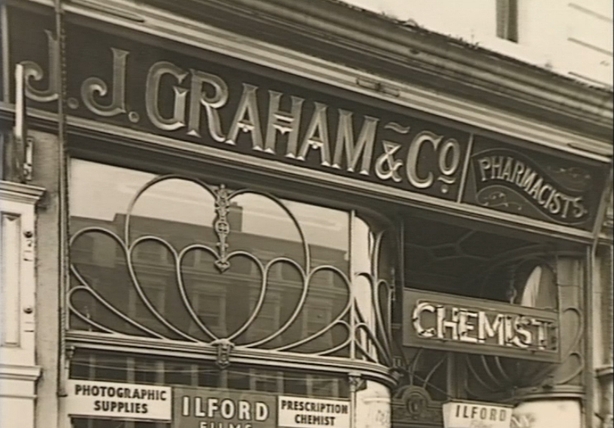 Gramham & Co Chemist, Westmoreland Street
In Westmoreland Street Mike Murphy and Gerald Davis recall Graham's chemist which was a magical place.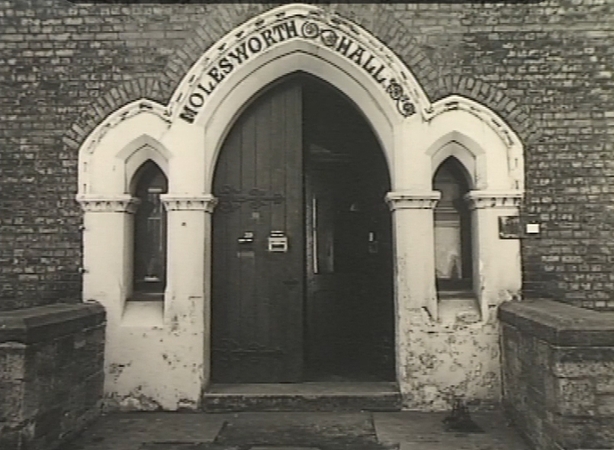 Molesworth Hall
The former Molesworth Hall on Molesworth Street holds special memories for Mike Musphy as a place used by RTÉ for rehearsals while Gerald Davis remembers fondly the annual Water Colour Society exhibition being held there.
The Capitol Theatre just off O'Connell Street now the site of British Home Stores is their next stop, where Mike Murphy spent many of his courting days. Gerald Davis asks,
How did Dublin let it go?
At the Irish Architectural Archive some of the services on offer include survey and detective work, a library, and an advice desk.
The documents in the archive provide,
A unique record of how our living conditions have developed through the years.
Material stored in the archive relates to the big houses, government buildings, farm buildings, domestic architecture, garden designs, as well as city and suburban shops. The archive also uses the services of a photographer who documents endangered structures before they are knocked down and replaced.
It's essential an archive maintains records of what has gone before.
This report includes film from the Gael Linn newsreel Amharc Eireann.
This episode of 'Arts Express' was broadcast on 16 March 1990. The presenter is Mike Murphy and the reporter is Ann Roper.