The Irish satirical comic sees a meeting of worlds between cartoonists and writers.
Some of Ireland's leading cartoonists and journalists came together in 1990 to publish a new comic magazine called 'The Crack'. The cartoonists included Martyn Turner, Jim Cogan, Aongus Collins and Gerard Crowley. In this extract, 'Arts Express' meets them at the home of one of their writers, John Waters.
'The Crack' followed in a long tradition of Irish humorous journals, including 'Dublin Opinion', founded by Charles Kelly. His son, actor and comedian Frank Kelly, talks about the nature of Irish humour.
Irish people are very witty, and that doesn't always go with having a sense of fair play. Irish people have a wonderful command of language, a wonderful command of alliteration.
This edition of 'Arts Express' presented by Mike Murphy was broadcast on 16 April 1990.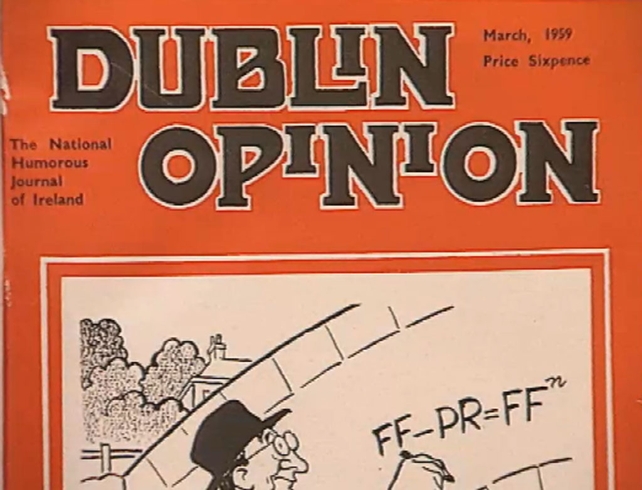 Dublin Opinion Magazine