With a growing prison population, Ireland needs a different approach to the punishment and custody of offenders.
'Radharc' take a look at alternative ways of dealing with criminals outside of the prison system. Fr Peter McVerry who works with young people in the Ballymun area believes that prison does not act as a deterrent to commit crime. He believes that it would only act as a deterrent if the punishment were far more extreme but is not advocating that this should be the case.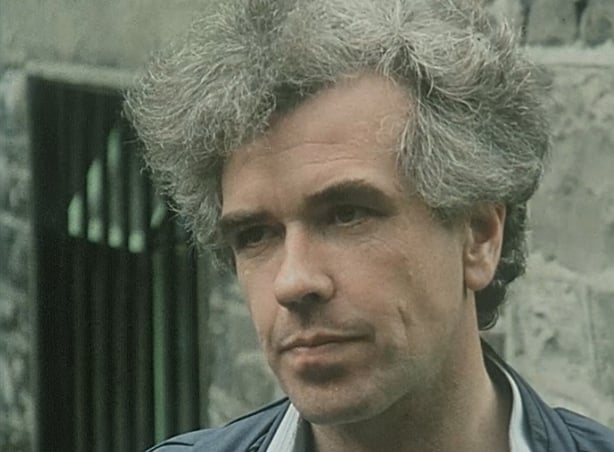 Fr Peter McVerry (1985)
The new enclosed high security prison at Wheatfield in Clondalkin, west Dublin is under construction. Once complete the thirty acre walled site will contain a male, female and juvenile section.
A mini prison state.
While this will be a high security prison, critics want to make sure that Wheatfield will be as humane as it is secure.
Violent prisoners must be confined but in a more humane way.
The new training unit at Mountjoy is viewed as a sign of progress. It shows how the quality of life in an enclosed prison can be more normal for both inmates and staff. Each of the sixty five prisoners in the training unit has their own room. There are no bars on the windows. There are no uniforms for staff or prisoners. The emphasis is on learning a skill. However, learning a skill can be a challenge when faced with literacy problems.
The main punishment in the training unit appears to be a loss of freedom with most other aspects of life lived as normally as possible. As an alternative type of prison, it is cheaper to run and the officer to prisoner ratio is much smaller than in a conventional prison type environment.
The regime here better resembles the world to which these inmates have to return someday.
Shanganagh Castle in Shankill once a teaching college is now an open prison housing thirty young offenders. Only prisoners recommended for transfer will spend time at Shanganagh Castle. Anyone who abuses the relaxed regime here will be returned to a conventional prison.
Inmates live in cubicles instead of cells without bars on the windows and sea views. The minimum number of doors means a minimum number of keys.
Youngsters at Shanganagh seem happier, only because there are more things to do.
Their energies are channelled through physical exercise and work.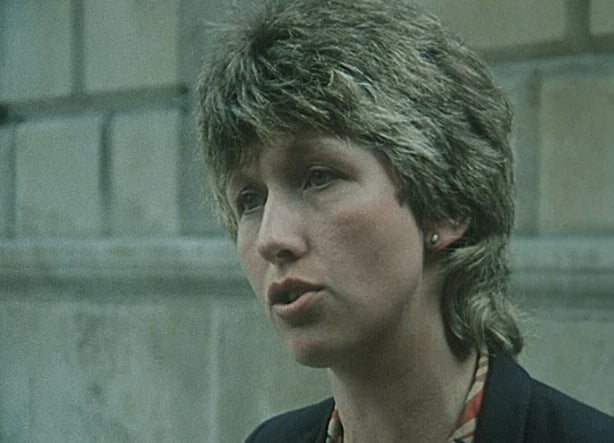 Professor Mary McAleese (1985)
Mary McAleese, Reid Professor of Criminal Law, Criminology and Penology in Trinity College Dublin, believes that too many offenders are sent to closed institutions which are expensive, oppressive and demoralising. She wants to see other models like Shanganagh looked at.
'Radharc: Alternatives to Prison' was broadcast on 21 February 1985.