A look inside Mountjoy Gaol through a the eyes of a prisoner.
The television programme 'Discovery' went behind the scenes in Mountjoy Gaol in Dublin.
In this extract, we see the prison from the prisoner's point of view. With his judgement and sentence ringing in his ears, the prisoner follows the prison guard and is shown to his cell.
The camera plays the part of prisoner Patrick Doyle dramatising life in Mountjoy.
On your feet. Get your cell cleaned out. You've got to see the Governor this morning.
This episode of Discovery was broadcast on 23 April 1965. The programme was produced and directed by Peter Kennerley, with sound by Pat Hayes.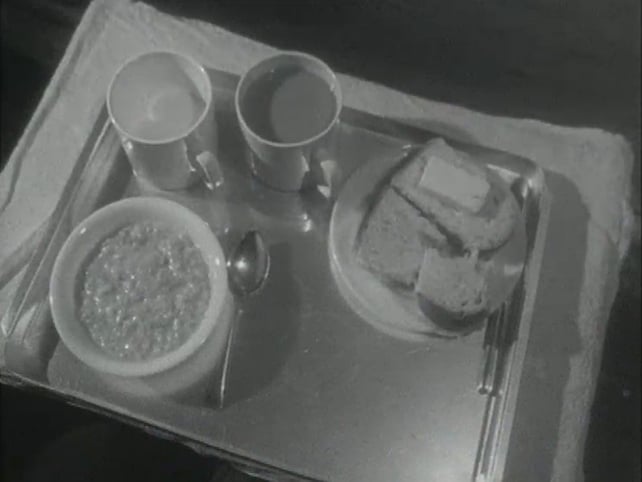 Prison Food
Discovery was a documentary series broadcast on RTÉ between 1964 and 1967. The series which first aired on 14 January 1964, touched on many aspects of Irish life with an occasional spotlight on events of particular interest.