An important front page photo or another run of the mill picture. Either way the press photographer has an image to capture.
Eamonn McCann joins The Irish Times photographer Peter Thursfield on an assignment to find out what is involved in taking pictures for the newspaper.
In the midst of the silly season the task to today is to cover a story about magpies. Peter Thursfield heads to Sandycove to photograph magpies who are nesting in an ESB pole.
If there's any news that crops up during the day, it might be a bit more exciting.
From a nearby window the Irish Times photographer waits to get the perfect shot. Using a 300 mm lens allows you to get close to the action. The need is to get a shot that illustrates the fact that there are so many magpies in Ireland.
A large part of being a press photographer involves spending a lot of time waiting around to get the right image. Sometimes however it is just not meant to be.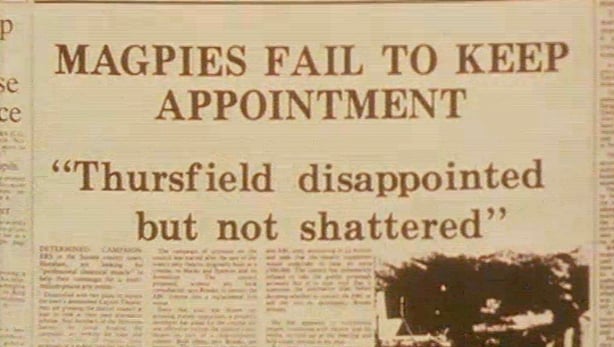 Magpies fail to keep appointment
'Exhibit A' broadcast on 13 December 1984. The reporter is Eamonn McCann.