Ahead of bringing her show to Dublin and Cork Penny Arcade talks about sex, religion, feminism and working in a brothel.
With rave reviews for her show 'Bitch! Dyke! Fag! Whore!' at the Galway Arts Festival, New York based performance artist Penny Arcade is bringing her show to the Olympia Theatre in Dublin and the Everyman Theatre in Cork.
Born Susana Ventura says that as soon as a woman talks about sex and politics, it becomes controversial.
The thing that's really controversial about this show is that I'm talking about racism, sexism, classism, homophobia in a way that's not usually done.
Asked about her Italian Catholic background Penny Arcade says it is impossible to be a lapsed Catholic as Catholicism is designed in such a way so as to drag you down with guilt. She sees herself more as a "transcended Catholic" which involves skipping the hypocrisy of the church in place of the higher values.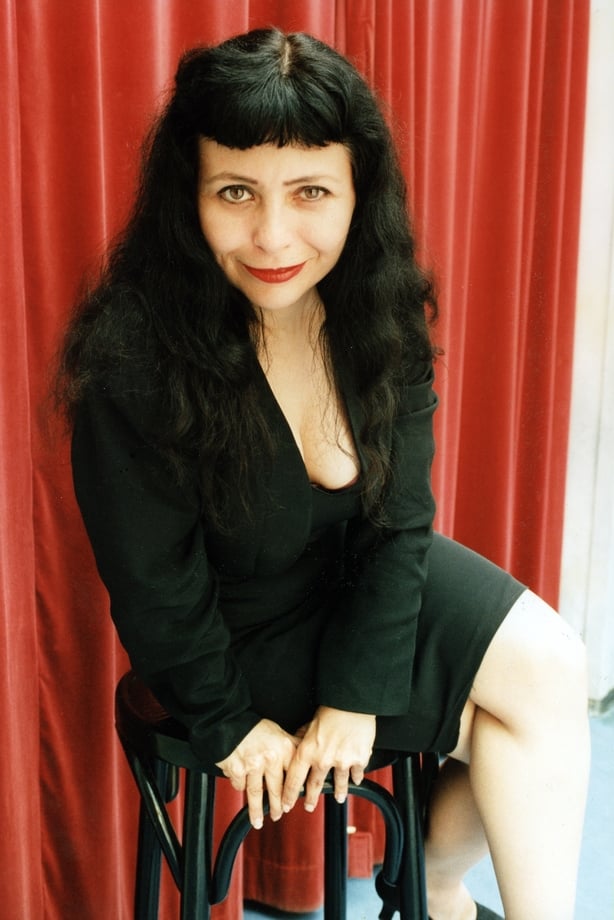 Penny Arcade (1997)
Penny Arcade says she has a problem with academic feminism which points the finger at men as the problem. She sees the betrayal of women as far more disappointing than the betrayal of men.
Women tend to drag down a strong woman before anyone else does.
'Bitch! Dyke! Fag! Whore!' opens with a sketch of a phone girl in a brothel, a job which Penny Arcade once had. She hopes to provide the audience with an insight into a world that many of them would never have seen.
This episode of The Late Late Show was broadcast on 14 October 1994. The presenter is Gay Byrne.