The Carlton operated as a picture house and theatre but will be the latest Dublin cinema to close.
The Carlton cinema opened in 1920 on the site previously occupied by the Irish National Picture Palace built in 1917. In 1937, three families of promoters McCabe, Robinson and Ellis acquired neighbouring premises and built a two thousand seater cinema which opened on 16 April 1938.
The first film shown was 'The Awful Truth' starring Cary Grant and in the opening week the cinema had thirty two thousand customers.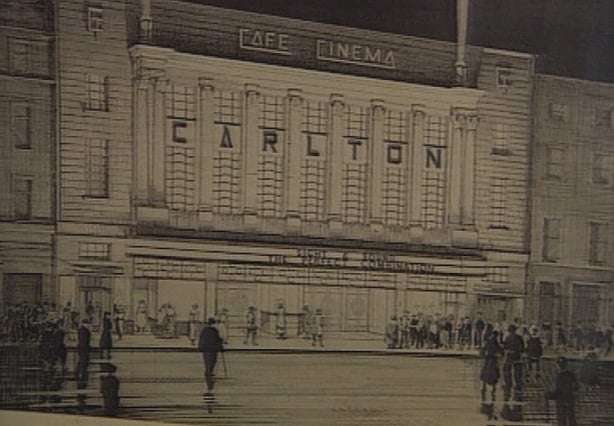 Carlton Café Cinema
Dublin will lose an institution and O'Connell Street, a very well known landmark.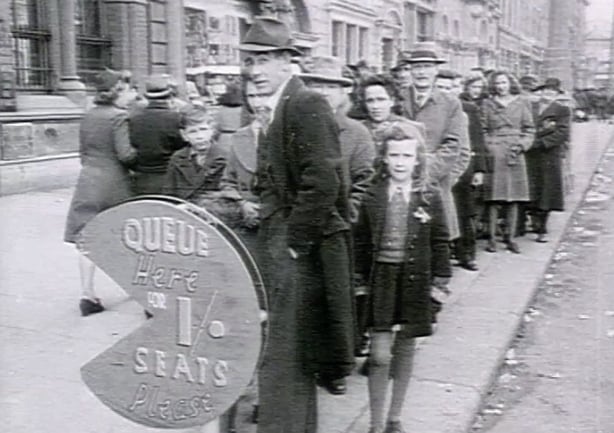 Queuing for the Cinema
Brendan McCaul describes his memories of the variety of entertainment available at the cinema.
You could see a western or a gangster or a good slapstick comedy.
In 1959, the three families sold the cinema to a new company, Adelphi-Carlton Limited, which was a subsidiary of the Associated British Picture Corporation.
The film 'Rock Around The Clock' had its European premiere at the Carlton with ninety seven thousand people coming to see the film over a period of three weeks.
The theatre also hosted live concerts. However, the stage is now bricked off from cinema audiences.
The world's greatest and most famous packed the houses week after week.
For usher Paddy Short, it is sad to see all the Dublin cinemas closing including The Capitol, The Metropole, and The Ambassador.
Managing Director of Adelphi Carlton Limited Noel Rennick describes how the two thousand seater venue was converted into a triple cinema complex in 1976. Later, when the restaurant was closed down, a fourth screen was added.
While the cinema is closing, the stonework facade of the building has been listed for preservation.
An RTÉ News report broadcast on 14 October 1994. The reporter is Colm Connolly.