The first six screen cinema in Ireland the Capitol Cineplex opens in Cork.
Cork cinemas the Palace, Lee, Pavilion and Classic have all closed to make way for a new era of cinema entertainment in Cork, as the Capitol Cineplex opens on Grand Parade in the city centre.
Cineplex is a modern £1.4 million, six screen complex, with cinemas ranging from a 470 seater to a 120 seater. General manager Fred Hill says the complex offers cutting edge facilities.
It is the first six screen cinema in Ireland and it is the first six screen cinema perhaps in England and Ireland that has Dolby stereo in each of its cinemas.
The development is part of an ongoing programme being introduced by owners Ward Anderson. 'Batman' opened the Capitol Cineplex and the complex is already proving popular with cinemagoers, many of whom are prepared to queue for up to two hours before each performance.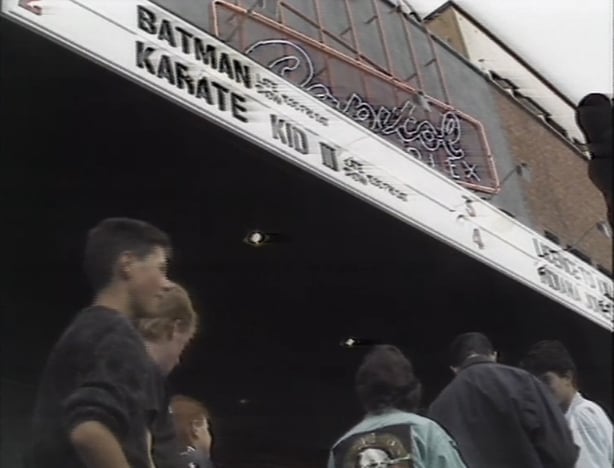 An RTÉ News report broadcast on 12 August 1989. The reporter is Eileen Whelan.