An art deco Dublin garage is illegally knocked down over the holiday weekend.
Archer's Garage, a listed building at the junction of Sandwith Street and Fenian Street in Dublin city centre, was illegally demolished over the June Bank Holiday weekend.
The building was listed for preservation so the demolition was illegal and it will now have to be rebuilt.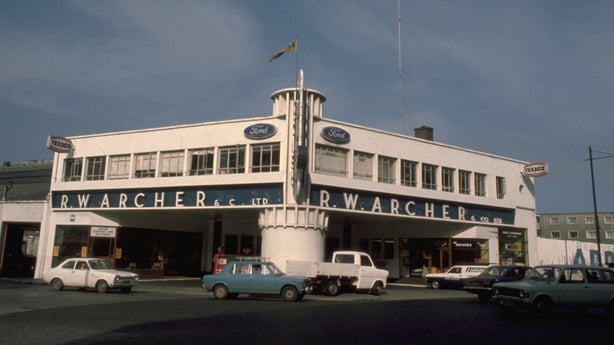 Archer's Garage (1976)
Shane O'Toole, Chairman of the Irish branch of DoCoMoMo, an International Building Conservation Body, describes what was so special about Archer's and points to other noteworthy buildings in Dublin.
You got a sense of three-dimensional architecture which you rarely saw in the hard poverty stricken times of the 30s, 40s, and 50s.
Conservationists want more buildings like Archer's to be listed for preservation. However, beauty is in the eye of the beholder and views on certain Dublin buildings which are already listed are mixed. Busáras, designed by architect Michael Scott, is one such building that divides public opinion.
I think it's an eyesore.
There's a level of craft and care and commitment in this building that you just don't see in other buildings of the twentieth century in Ireland.
I think they should do something with it. Knock it down.
It is the building of the twentieth century in Ireland.
Other buildings which divide public opinion include Pelican House and the original Dublin airport building.
A national inventory of the country's buildings is now being compiled which should make listing a building easier. Mary Hanna of the Heritage Council believes that Ireland needs proper legislation around listed buildings but sees a lack of will.
An RTÉ News report broadcast on 12 July 1999. The reporter is Anne Marie Smyth.