Although industrial changes in Ireland came more slowly than in Britain, they have made, and are still making, their indelible mark on the country.
Evidence of industrialisation can be found in both urban and rural areas. Belfast, the biggest industrial city on the island, is famous for shipping with the large shipyards on Queen's Island facilitated by a deep water harbour. The success of the shipbuilding industry, the development of the port and increased foreign trade strengthened the other major industries of the biggest industrial city including engineering, textiles, rope making, and tobacco.
While Belfast developed its industry, Dublin developed as the administrative and commercial capital with the country's main public buildings, banks and insurance offices. Industry in Dublin was mainly traditional in the form of furniture, glass, leather and shoes, silver, brewing and food processing.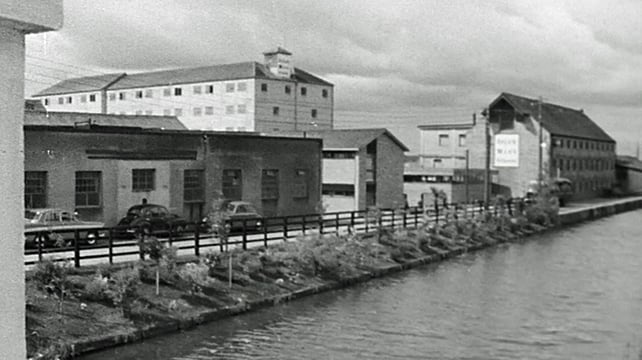 Bushmills, Tullamore
Outside the cities, small country towns too had their own industries such as a tannery or a mill. In some places, the traditional industry was distilling as is the case with Bushmills in Tullamore. Breweries are important industries in Cork, Kilkenny, Drogheda and Wexford. The largest brewery is Guinness in Dublin which stimulated agricultural production in the region as the demand for barley grew.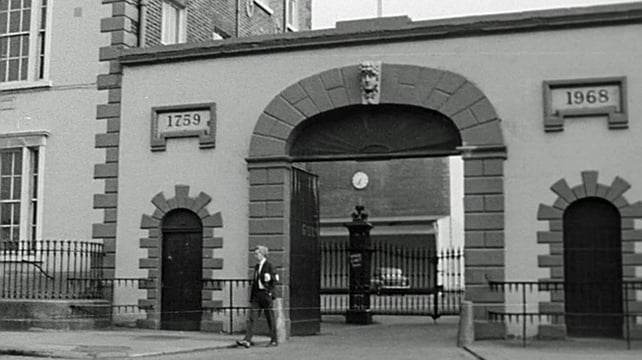 Guinness Brewery James's Street, Dublin
As in the towns, agricultural production in the country began to be concentrated in larger units with the development of cooperatives. The first cooperative creameries were established in the Golden Vale between 1885 and 1890. Rural electrification also brought industry to areas outside of the big cities with the Shannon Scheme and Poulaphouca.
This episode of 'Irish Landscape' was broadcast on 30 January 1969. The presenter is David Timlin.
'Irish Landscape' was a series exploring the many factors contributing to the landscape in which we live.