A special military festival to mark the golden jubilee of An Chéad Cathlán Coisithe, the First Infantry Battalion takes place in Galway.
The military festival staged at Pearse Stadium, Salthill in Galway celebrates the 50th anniversary of the establishment of An Chéad Chathlán Coisithe (The First Infantry Battalion). The battalion conducts all its administrative business through Irish and is based at Dún Uí Mhaoilíosa (Renmore Barracks) in Galway.
The military display at Pearse Stadium is the highlight of a series of special anniversary commemorations for An Chéad Chath. The event includes a fly over by three of the Air Corps Cessna aircraft and a demonstration of casualty recovery by helicopter rescue crew. The Army School of Physical Culture gymnastic teams also put on a display.
Among those attending the celebrations were senior army officers and the Mayor of Galway Patrick O'Flaherty.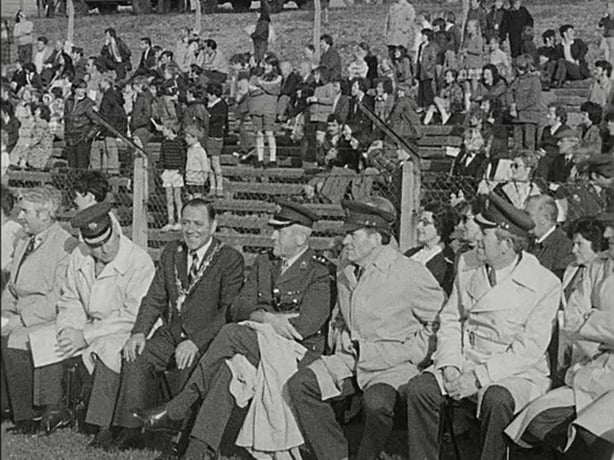 An RTÉ News report broadcast on 19 June 1974. The reporter is Dermot Mullane.