The Blackwater manoeuvres involving over 20,000 troops from the Irish Defence Forces took place from 17 August to 27 September 1942.
The 1st Division under Major General Michael Joseph Costello and the 2nd 'Spearhead' Division under Major General Hugo MacNeill were engaged in the largest training exercise undertaken by the Irish Army.
This film photographed by army personnel shows living conditions in the field, troops carrying out training exercises, and marching. Away from the serious business of the manoeuvres rest and recuperation involved music and dancing with the local population.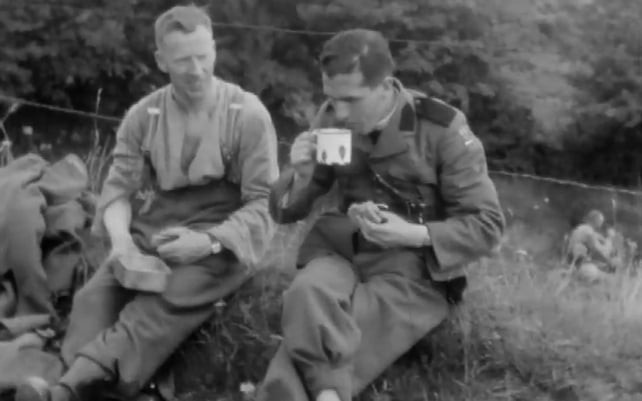 Tragedy struck during the manoeuvres when Lieutenant Thomas Ryan from Cashel, and Sergeant John McElligott from Listowel, both members of the 12th Battalion, drowned in the River Blackwater at Ashe Quay, Fermoy, County Cork.
This film shown here is courtesy of the Irish Military Archives and was produced and photographed by the 2nd Division Photographic Unit by authority of the General Officer Commanding. The film has been digitised by RTÉ Archives.