Mister Motivator gets the Late Late Show audience, guests and Gaybo going.
Derrick Evans, better known as Mister Motivator, a Jamaican born British fitness instructor became famous on the UK breakfast television show GMTV. His early morning workout sessions and advice were aimed at helping viewers to stay fit and healthy.
Mister Motivator leads the Late Late Show audience in a routine to start the show. Presenter Gay Byrne and guests, broadcaster Des Cahill and pop star Peter Cunnah of D:Ream also join in.
Mister Motivator dressed in his trademark colourful spandex outfit provides the encouragement to get everyone going.
Exercise is for everybody.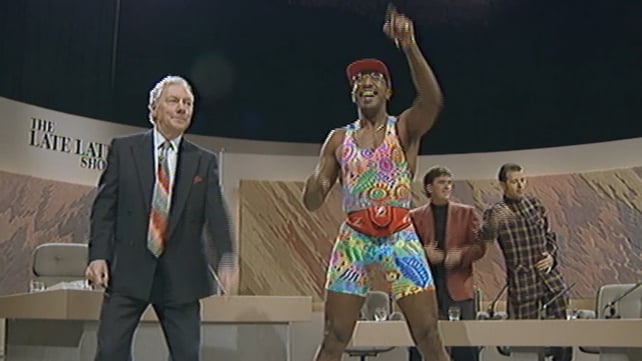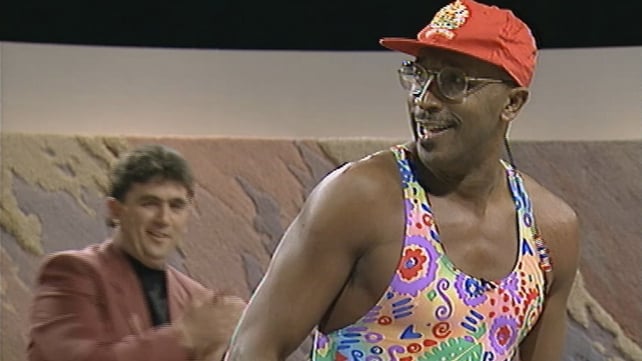 Mr Motivator alongside Gay Byrne, Des Cahill and Peter Cunnah
While Gay Byrne may feel a little breathless as he returns to his interview desk, Mister Motivator has only good things to say about him complimenting him on his youthful good looks which he puts down to the right attitude.
Do you feel good? Say yeah.

This episode of The Late Late Show was broadcast on 25 February 1994. The presenter is Gay Byrne.