Dubliner Joe Fitzmaurice has learned of the dangers of processed foods and has opted for an alternative, healthier option.
Joe Fitzmaurice talks about what he and his family eat and why they changed from a diet of conventional foods. He opened the 'Golden Dawn' restaurant as a reaction to the lack of alternative eating establishments for those seeking food considered different to the norm.
John McLoughlin, who works at the Golden Dawn describes his work at the whole food store 'East West Foundation', which is part of the Golden Dawn restaurant. The Golden Dawn takes a holistic approach offering yoga, massage and nutritional advice.
'Other Ways' was a seven part series that examined alternatives to subjects such as consumerism, food, city living, sound, energy and family. 'The Other Ways' was first aired on RTÉ 2 on 7 November 1978 and ran each Tuesday for seven weeks.
Subtitled 'Food', this episode of 'Other Ways' was broadcast on 14 November 1978.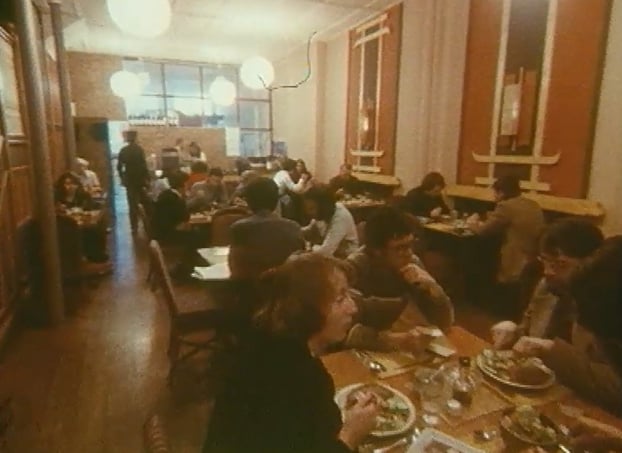 Diners at the Golden Dawn Restaurant (1978)