Darina Allen of the Ballymaloe Cookery School presents 'Simply Delicious'.
Darina Allen's cookery series 'Simply Delicious' returned for a second series in 1990. Filmed on location in the Ballymaloe Cookery School in Shanagarry, County Cork, the series aimed to show people how easy and enjoyable it could be to cook delicious food.
Anyone can learn how to cook. Anyone that is, who really enjoys eating.
Here is the opening of the first episode. According to Darina Allen, anyone who enjoys eating can learn to cook. She advises viewers on the best mushrooms to buy for flavour.
I'm particularly interested in wholesome, nutritious food, produced from the very best fresh, locally produced ingredients that you can find.
This edition of 'Simply Delicious' was broadcast on 17 April 1990. The presenter is Darina Allen.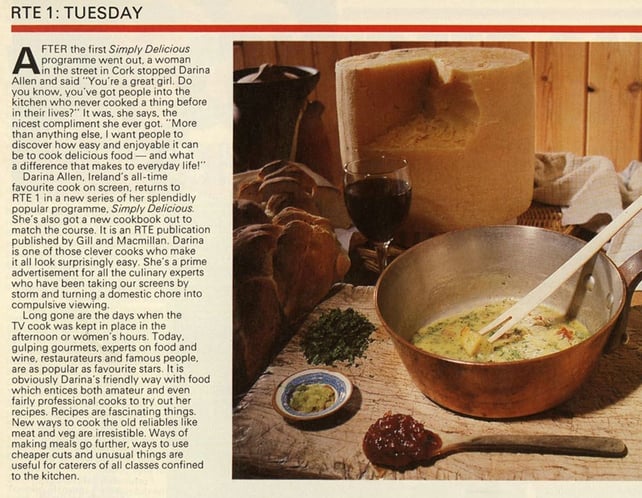 RTÉ Guide 13 April 1990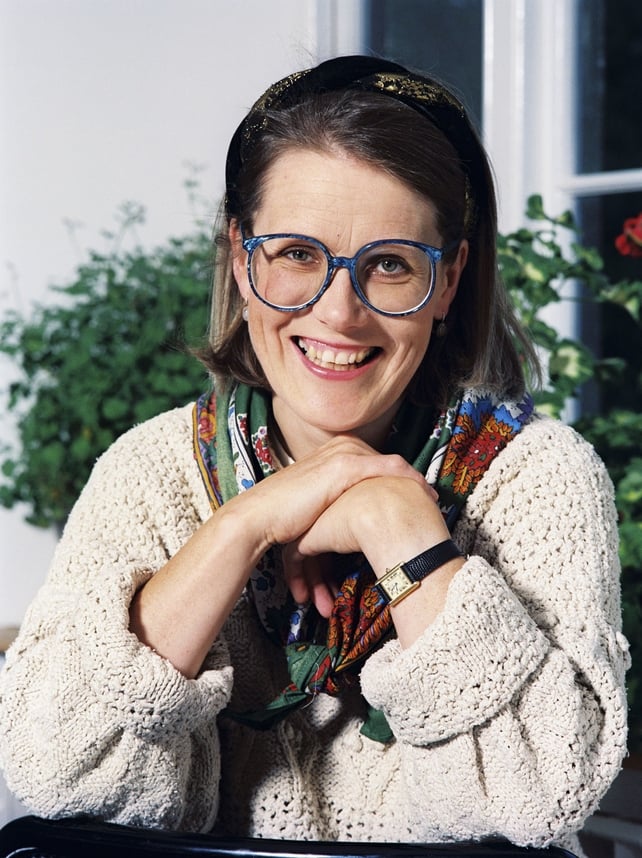 Darina Allen