The only slaughterhouse in Galway has been declared unfit for many years but still operates in atrocious conditions for the animals and those working there.
For most meat eaters the thought of an abattoir is distasteful. The mass killing of any animal presents an unpleasant prospect to most.
The Irish, according to UN figures, are the greatest meat eaters in the world.
Cathal O'Shannon investigates the appalling conditions at a Galway abattoir and warns viewers of the unpleasant nature of the images presented in this report.
If you're squeamish, now is the time to turn off your set.
The conditions at the abattoir are described as so decaying that they defy anybody to clean them. According to Cathal O'Shannon, if something is not done soon, the abattoir will become Galway's enduring shame. Witnessing what goes on at the abattoir would encourage many to become vegetarian.
Galway is a growing city with thirty-six butcher shops and one abattoir. The abattoir is not built for purpose and is housed in a former coach house, which has been Galway Corporation's official abattoir supplying meat for over sixty years.
At the height of the season in August, almost three thousand pigs, cattle, sheep, and lambs are killed here for the guests in the hotels and boarding houses and for all the people who live in Galway. They're killed in conditions of utmost squalor. It's an overcrowded, dirty and bloody place.
Trade unionist Stephen Devenney, whose family have worked at the abattoir, comments on the deteriorating conditions.
Seamus Murphy of the Society for the Prevention of Cruelty to Animals, having inspected the abattoir, highlights the poor conditions and treatment of animals, as well as the inadequate conditions for workers.
This abattoir has been condemned as unfit for more than fourteen years.
Galway Corporation has been debating the relocation of the abattoir for years. Councillor Michael Smith outlines the challenges they face in finding a suitable new site for the a debate over the new location continues.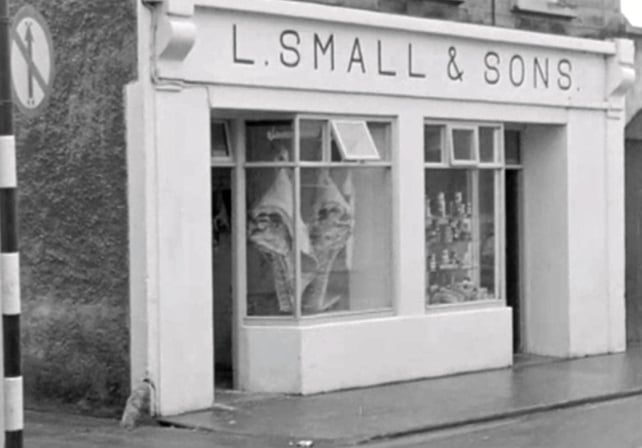 Tommy, a butcher at L Small & Sons, situated next door to the abattoir, describes the abattoir as completely outdated and says that any improvements are being put on the long finger by the corporation and by the government. He goes on to praise the workers in the abattoir who put up with such appalling conditions. Conditions are so bad for the workers, that they are now threatening strike action.
The latest plan approved by the majority of the corporation is to build a new abattoir on the Fairgreen, just 200 yards from Eyre Square and within 50 yards of the rail and bus terminals. Not everyone is happy with this choice of location. Former Mayor of Galway Alderman Patrick Ryan believes that the abattoir should not be located in Galway city centre.
This episode of 'Newsbeat' was broadcast on 14 November 1967. The reporter is Cathal O'Shannon.