Flying without wings pop group Westlife make their debut on The Late Late Show called Westside.
The Late Late Show marks the ascent of rising stars Westlife, then known as Westside and formerly as IOU.
They look like they could be good.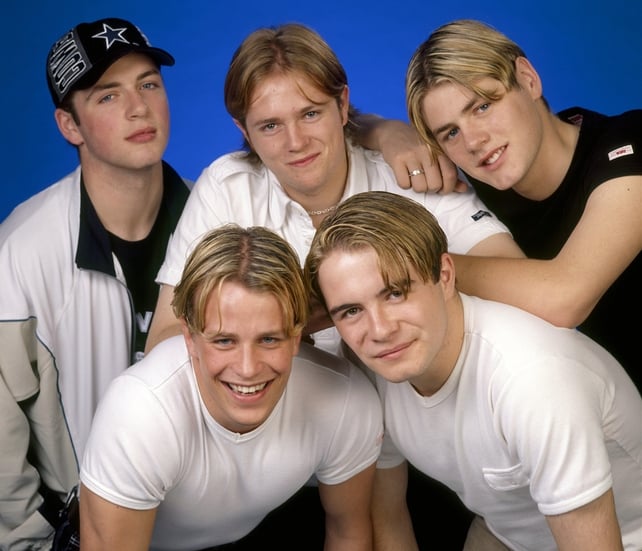 Westlife as IOU. Photo by John Cooney for the RTÉ Guide (1998)
Under the guidance of Boyzone band guru Louis Walsh, Westside have signed a four million pound record deal with RCA. With an average age of eighteen, Nicky, Brian, Shane, Mark and Cian are being touted by Boyzone's Ronan Keating as the next big singing sensations.
The five-piece perform 'Flying Without Wings' which would become their third single after 'Swear It Again' and 'If I Let You Go'.
This episode of 'The Late Late Show' was broadcast on 13 November 1998. The presenter is Gay Byrne.