A fire at a Dublin bus depot destroys seven double decker buses.
According to Paddy Kelleher Superintendent at the Summerhill Depot in Dublin describes how the fire broke out at the hands of vandals.
It spread very rapidly.
He commends the efforts of the supervisory and maintenance staff who managed to move buses which otherwise would have resulted in the destruction of the entire fleet.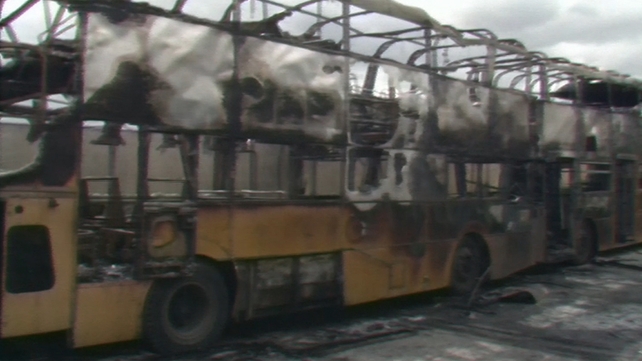 Garda forensic experts will examine the scene to ascertain the cause of the fire which caused an estimated half a million pounds worth of damage.
An RTÉ News report broadcast on 21 August 1988.