A festival in County Offaly begins with a parade and the announcement of plans to renovate the Leviathan telescope at Birr Castle.
The Birr Vintage Festival kicked off with a parade through the streets of Birr with music provided by the neighbouring county of Tipperary's Nenagh Brass Band and the Tullamore Order of Malta Band.
As part of the festival, a concert will take place at Birr Castle to raise money for the restoration of the 19th century telescope located in the castle grounds. The Leviathan telescope was built in 1845 by the Third Earl of Rosse William Parsons, at a cost of about £8,000, the equivalent of about £800,000 in today's money. Birr Castle is the home of the Earl of Rosse, the man behind the fundraising campaign. The concert will be headlined by The Commitments, De Dannan and The Big Geraniums.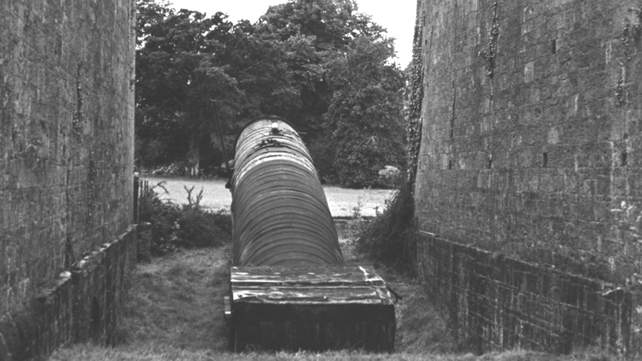 Birr Castle Telescope prior to restoration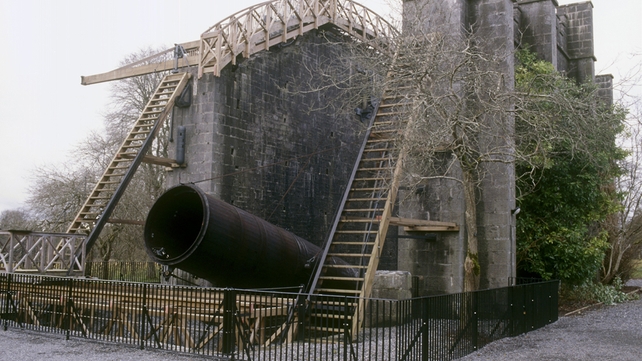 Restored Birr Telescope (1999)
The telescope was once the largest in the world and the original lens is now in the London Science Museum.
An RTÉ News report broadcast on 16 August 1993. The reporter is Tom Kelly.