Anne-Marie Ward overcomes strong currents in stormy seas to become the first woman to swim the nine miles from Tory Island to Donegal.
Anne-Marie Ward from Portnablagh in County Donegal made history becoming the first woman to swim the treacherous crossing from Tory Island to the mainland.
Two men have already completed the nine-mile swim from Tory Island to the mainland and Anne-Marie is the first woman.
The thirty-six-year-old development manager with the North Western Health Board claims that she has wanted to complete the swim since she was a child and has been in training for the last year. Her training has involved swimming from twenty to forty miles a week.
Tory Sound is one of the most treacherous stretches of water in Europe.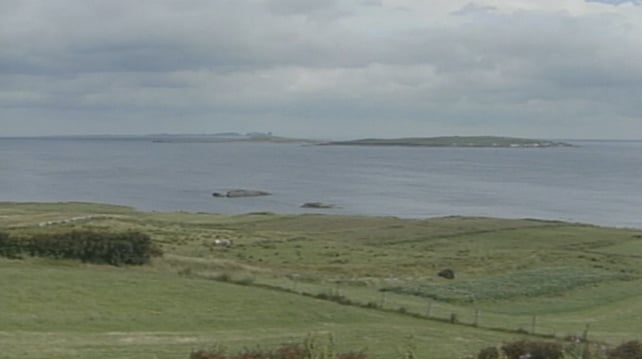 In less than favourable conditions with strong currents and storms, Anne-Marie was supported along the swim by a supportive safety team. Eight hours after leaving Tory Island she reached Magheraroarty Pier on the mainland. Elated at her achievement, Anne-Marie was almost unable to speak because of the salt water effects on her tongue.
Anne-Marie undertook the swim to raise money for the Donegal Hospice and the Friends of Letterkenny General Hospital.
An RTÉ News report broadcast on 19 July 2003. The reporter is Eileen Magnier.