An exhibition of the work of artist Paul Henry opens at the Oriel Gallery in Dublin.
Paul Henry's (1876-1958) is one of Ireland's best known painters whose work is sought after with some paintings starting at a price of £2,500. Born in Belfast, Paul Henry attended the Belfast School of Art, and also studied at the Academie Julian in Paris. While living in London he worked as an illustrator of books and magazines.
It was in the 1950s in Dublin, that Paul Henry developed the style for which he became most famous. Captivated by the west of Ireland, his paintings depict the landscape as seen through his eyes,
Béim i gcónaí ar cnoic is sléibhte an iarthair, ar thithe ceann tuí, ar spear bhreac geal scamallach, agus ar mhóin.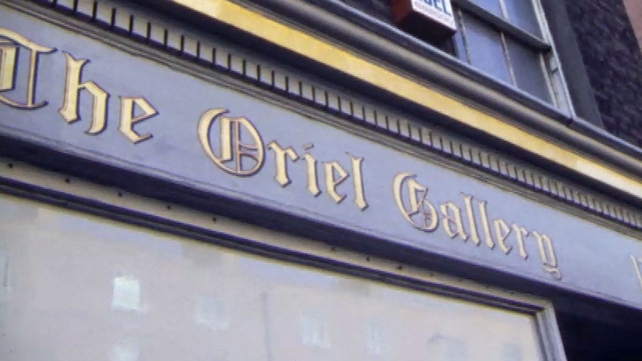 The Oriel Gallery, Dublin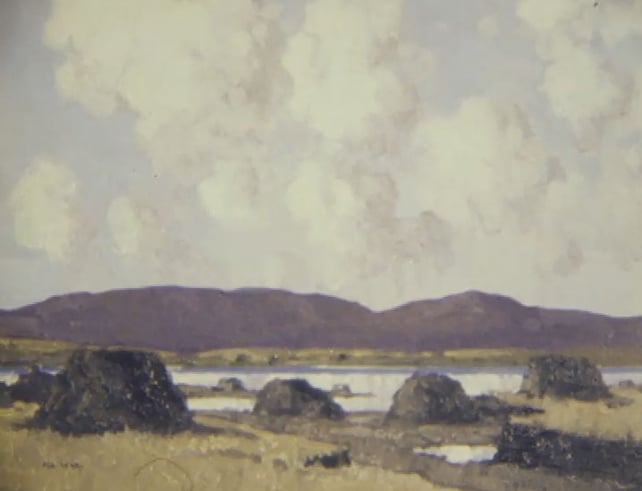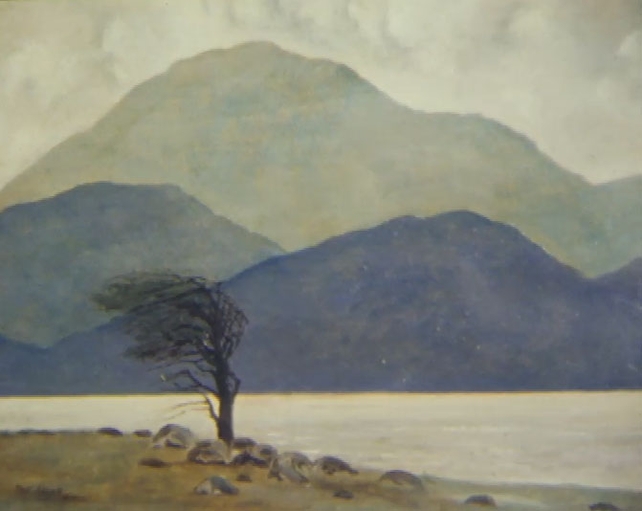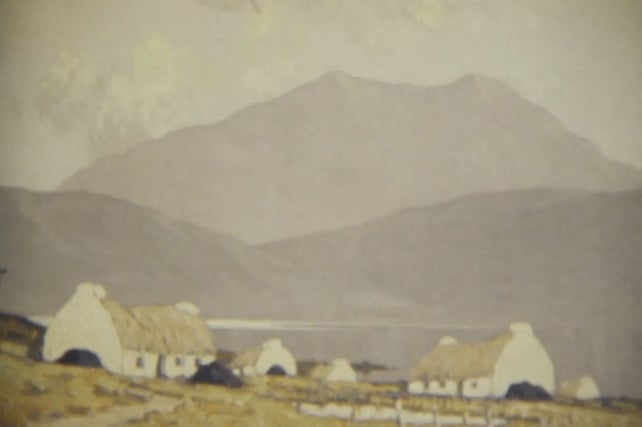 Paul Henry Paintings
This episode of PM was broadcast on 30 March 1978. The reporter is Mícheál Ó hUanacháin.
PM was a magazine series reporting on aspects of Irish life with interludes for music from Irish performers.
PM first began on Tuesday, 20 September 1977 and was initially aired three nights a week on Tuesday, Wednesday and Thursday at 7.00pm on RTÉ 1.
The original presenters John O'Donoghue, Áine O'Connor, Nicholas Coffey and Doireann Ní Bhriain were later joined by Pat Kenny.
As editor Noel Smyth sees it, the Tuesday programme will consist mainly of film reports on topical events anywhere in Ireland, the Wednesday edition will concentrate on studio discussions, and the Thursday programme will be in Irish, with just as wide a brief as the other two.
(RTÉ Guide, 16 September 1977, Vol.1, No.37, p.18)
PM ran until Thursday, 12 April 1979.