Bringing theatre to schools to provoke thought and conversation in the classroom.
Team Educational Theatre Company arrive in Clones, County Monaghan for a production of 'Then Moses Met Marconi'. The play, written by Bernard Farrell, is set in the pirate radio station 'Radio Active'.
It's for secondary and vocational school students and it's set in a pirate radio station.
The actors spent three months working alongside the writer Bernard Farrell at the Tyrone Guthrie Centre at Annaghmakerrig in County Monaghan.
Team Theatre hopes to entertain and educate at the same time. Director Martin Drury outlines how the company looks to mix entertainment and education with their productions. Writer Bernard Farrell describes how the production of 'Then Moses Met Marconi' came about.
The play revolves around Nuala Ryan played by Mary Fogarty, a young journalist who returns to her hometown in rural Ireland and takes a job in the local pirate radio station. Employed as the "token female voice" Nuala has serious plans for the station and brings important and sometimes controversial issues to the community airwaves. However, she faces obstacles at the station including Bobby Bold, played by Patrick Sutton, who believes her agenda is too controversial for the community. Justin Day is played by Ronan Smith.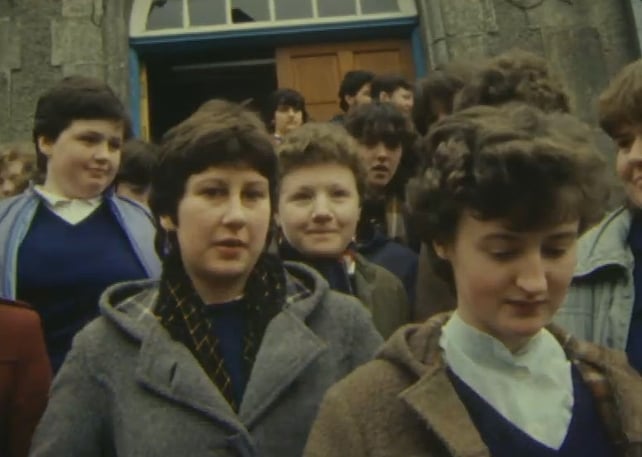 Team Theatre (1983)
Maria Keating gets the reaction of some of the students who have seen the play.
This episode of 'Ireland's Eye' was broadcast on 7 March 1983. The reporter is Maria Keating.