Although the search is underway for Shergar there are no clues to where the horse might be or who is responsible for taking him.
On the night of 8 February 1983 armed men broke into the Ballymany Stud and kidnapped the racehorse Shergar valued at £10 million. Chief Superintendent James Murphy is leading Garda investigations into the kidnapping but has no idea of Shergar's whereabouts.
It could be anywhere in the country.
Superintendent Murphy describes what happened on the night of the kidnapping at the Ballymany Stud in County Kildare which is owned by the Aga Khan.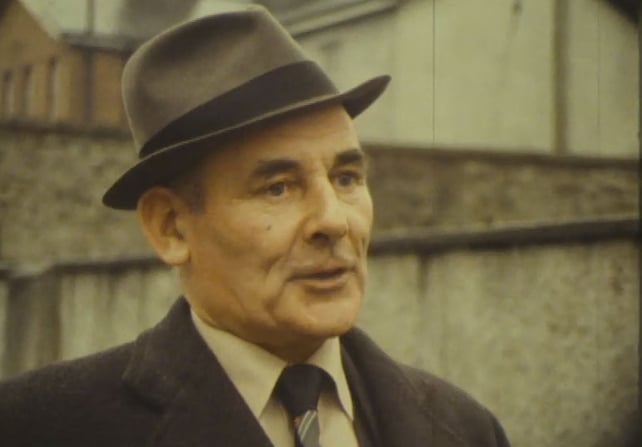 Superintendent James Murphy
Gunmen entered the stud holding stable groom Jim FitzGerald and his family including seven children at gunpoint. Shergar was loaded onto a horsebox and taken away. Three of the gang who had remained behind took Mr Fitzgerald away in a van. He was released over thirty miles away. It was at this point that the Stud Manager and the Gardaí were notified. Forensic experts have visited the scene but so far details of Shergar's whereabouts remain a mystery. Gardaí believe that there are no signs of any involvement by a terrorist group.
Michael Fisher talks to the shocked staff at the stable about Shergar and their hopes for his future.
He was a grand old horse.
Shergar is owned by a syndicate of 34 people from 6 countries. Following his successes on the race track he went to stud and his first foal was born a week ago.
An RTÉ News report broadcast on 9 February 1983. The reporter is Michael Fisher.