Unwanted in Ireland having languished in Kilmainham and Daingean a monument of Queen Victoria has a new home in Australia.
A statue of Queen Victoria, which was a gift from the Irish State to Australia, now sits in the centre of Sydney outside the Queen Victoria building.
The four-tonne bronze statue made by sculptor John Hughes in 1908 originally stood in the grounds of Leinster House in Dublin. In 1948 the statue was removed from Leinster House and placed in storage at the Royal Hospital Kilmainham.
Neil Glasser, Director of Promotions at the Queen Victoria Building in Sydney is grateful to the Irish government for gifting the statue to Australia.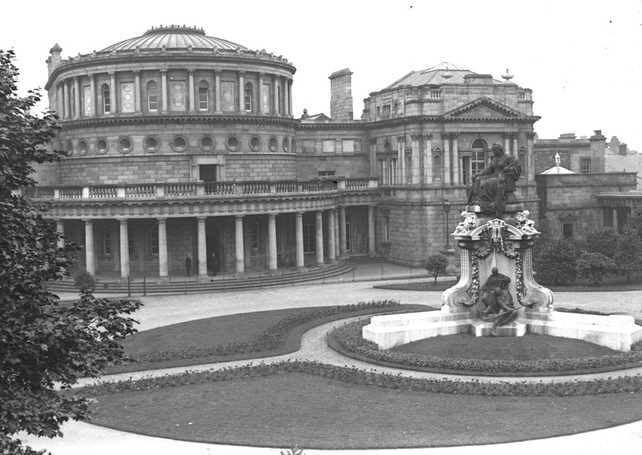 Queen Victoria Statue in the grounds of Leinster House, Dublin (1930s)
An RTÉ News report broadcast on 4 February 1988. The reporter is Joe O'Brien.