Fundraising begins to establish a centre to house archive material on the history of gays and lesbians in Ireland.
The campaign called 'Friends of the Irish Queer Archive' was officially launched in Dublin by the Labour party deputy leader Liz McManus, who said that it was important to highlight the gay community's contribution to Irish society.
I think it's important for all of us to understand the journey that the gay community has taken.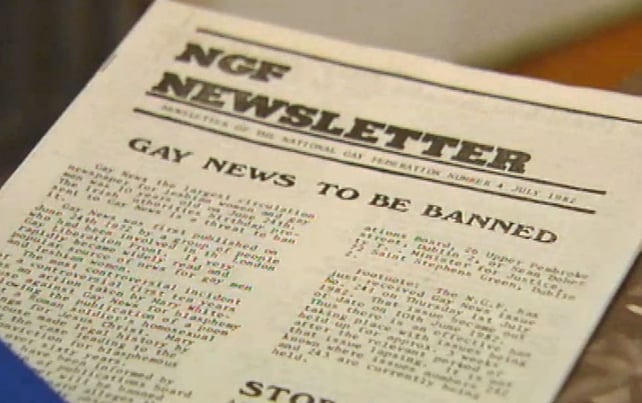 Gays News To Be Banned - NGF Newsletter - The Irish Queer Archive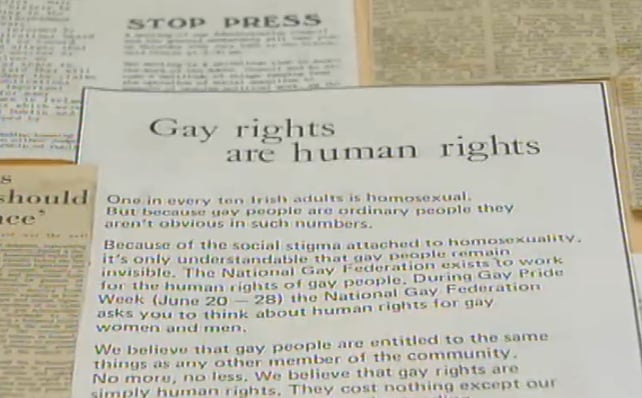 Gay Rights Are Human Rights - The Irish Queer Archive
The collection comprises newspaper clippings and periodicals collected by gay and lesbian organisations since the early seventies.
Included are the first reports of AIDS in Ireland, the lesbian who came out on the Late Late Show and pamphlets highlighting gay rights.
The articles demonstrate how some attitudes have changed over the past twenty years, as well as highlighting challenges that still exist for homosexuals today.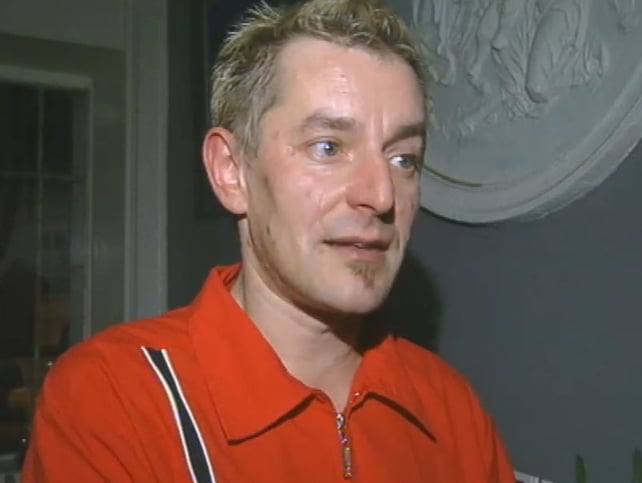 Tonie Walsh - Irish Queer Archive Curator (2002)
Curator of the Irish Queer Archive Tonie Walsh provides a background to the collection describing the eighties as
A tawdry, sad, desolate period in lesbian/gay life in Ireland.
Tonie Walsh points out the level of denial in Ireland about the existence of the gay and lesbian community and says
The archive is about acknowledging the visibility and existence of lesbian/gay people.
Friends of the Irish Queer Archive are keen to make this material available to the public.
An RTÉ News report broadcast on 13 November 2002. The reporter is Mary Calpin.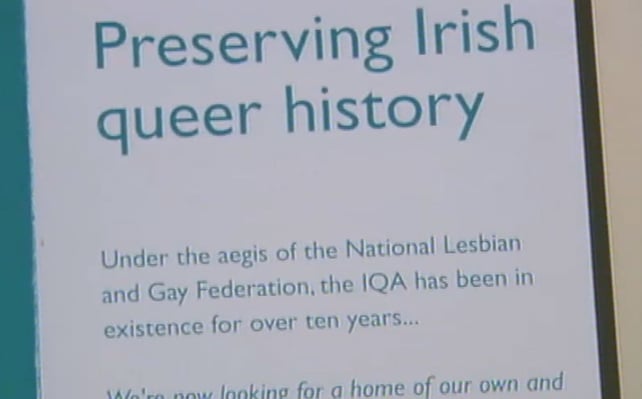 Preserving Irish Queer History - Irish Queer Archive Curator (2002)