There was a champagne reception for the stars and glitterati who were out in Dublin for the premiere of the film 'Into The West'.
The occasion had all the ingredients of a world premiere.
All proceeds from the event went to the Project Arts Centre and the Dublin Traveller's Education Group.
The film is described as "a modern-day fairy tale" stars Gabriel Byrne as a traveller king who rejects his nomadic roots following the death of his wife. His two young children save a mysterious white horse and set off into the west.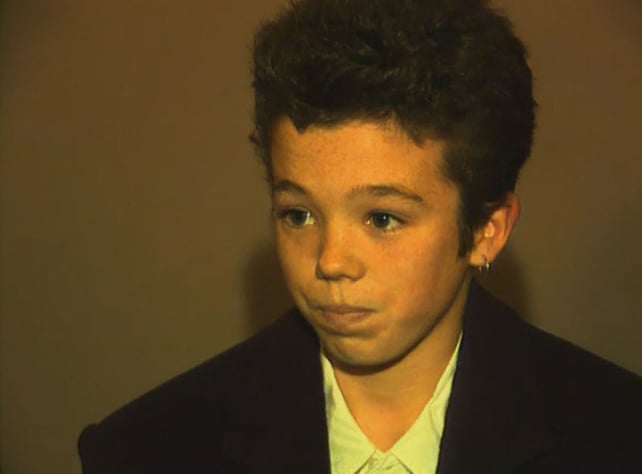 Rúaidhrí Conroy, who plays 'Tito' in 'Into the West'
One of the young actors Rúaidhrí Conroy who plays Tito in the film speaks to Colm Connolly about his role in the film and his aspirations to be a full-time actor.
For Gabriel Byrne, 'Into the West' is very much a family film.
This is a beautifully told, poetic fairy tale and like all fairy tales it's as much for grown-ups as it is for children.
'Into the West' also starred Ellen Barkin, David Kelly, Colm Meaney, and Brendan Gleeson amongst others. The film was written by Jim Sheridan.
An RTÉ News report broadcast on 15 October 1992. The reporter is Colm Connolly.